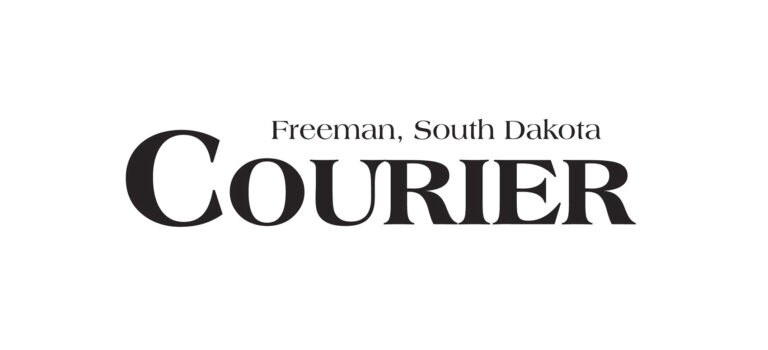 opinion
EDITORIAL: House Bill 1057 puts youth in danger
Our opinion: Criminalizing medical treatment a misguided approach to 'protecting children' in South Dakota; state senate should strike down bill.
Last week, the Courier editorial raised concerns about Senate Bill 54, which would take local control away from citizens of cities and counties by banning their ability to ban use of plastic bags and plastic straws.
There's another ill-conceived local control issue making its way through the 2020 Legislature and, not only is it more troubling, it's personal. House Bill 1057 would take away the right for parents to decide what is in the best medical interests of their children.
Introduced by Rep. Fred Deutsch, a chiropractor from Watertown, the measure would criminalize and prohibit hormone procedures, puberty blockers and gender confirmation surgery for children younger than 16 years old. Providing those treatments would be a Class 1 misdemeanor, which carries a penalty of one year in jail and a maximum fine of $2,000.
The House passed HB1057 on a 46-23 vote last week; kudos to local legislators Kent Peterson (Dist. 19) and Ray Ring (Dist. 17) for voting against this misguided bill. It now moves to the Senate; it should be killed there.
Deutsch calls it a "pause button" for children who want to change their gender.
"We're protecting children in South Dakota," he said.
But a decision on medical treatment for these children rightfully belongs to the parents and should be made in consultation with medical experts, not by South Dakota legislators.
The South Dakota State Medical Association opposes the bill, calling it "very risky" and an interference in the doctor-patient relationship.
Rather than protecting children, HB1057 actually does the opposite. Anne Dilenschneider, a Sioux Falls licensed professional mental health counselor who specializes in gender health, says banning puberty blockers would put children at risk. Puberty blockers, which are used to treat teens who meet criteria for gender dysphoria by suppressing the signs of puberty, are fully reversible, she said.
"It buys us time," she says, and helps get adolescents to "neutral" in what can be an extremely stressful time in their lives.
"Why would we put kids at risk, if we can lower the risk and sort things out?" she asks. "This is hampering medical professionals from saving the lives of adolescents."
A study by the Centers for Disease Control and Prevention shows that transgender youths appear to be at higher risk for violence victimization, substance use and suicide. Studies reveal when transgender kids have access to a puberty blocker, their chances of suicide and mental health problems decline significantly.
In a letter in the Feb. 2 Sioux Falls Argus Leader, Sioux Falls physician Richard Vo wrote, "Complex care decisions for the transgender and gender diverse youth … is a process that requires lengthy evaluation and counseling with the child, parents, and the medical team to ensure that the wellbeing of the child is at the core of the decision. Turning over that sacred and confidential trust to the Legislature to determine is not good medicine."
Concerns about the measure also include a certain legal challenge if it passes and the potential negative impact on tourism and prospective business in the state.
But this isn't about economics or ideology. As noted earlier, this is personal. This is private. And this is complex. It's about youth, parents, doctors and their right to make decisions about their lives without the interference of state legislators.
The South Dakota Senate has both the opportunity and the responsibility to insure they continue to have that right by defeating HB 1057.
The Freeman Courier editorial reflects the opinion of publisher Jeremy Waltner and former publisher Tim L. Waltner