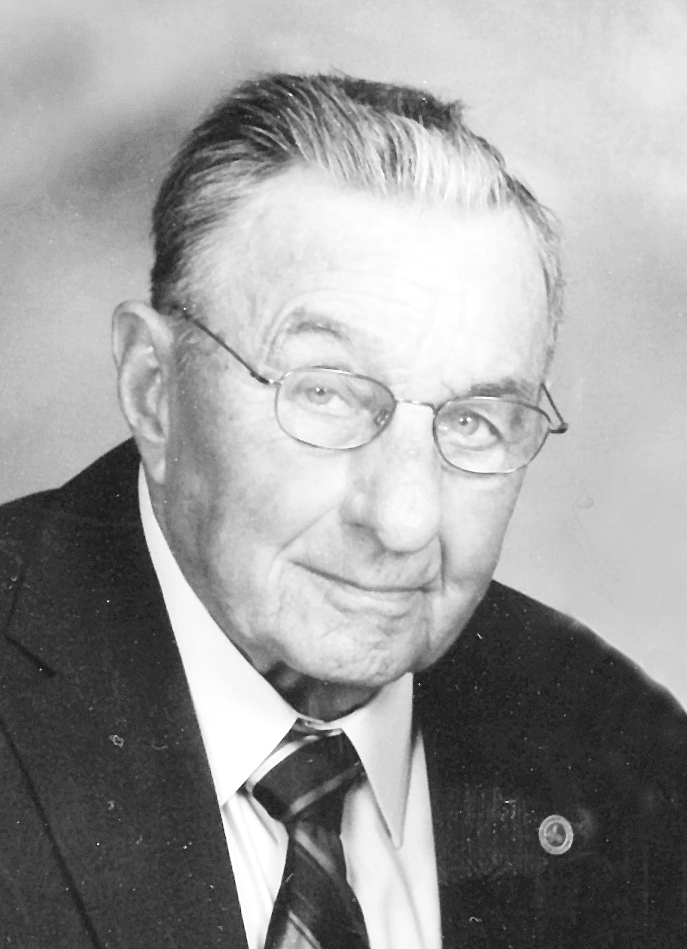 obituaries
Arthur Ulmer
Arthur W. Ulmer, age 93 of Menno, S.D., passed away on Wednesday, April 15, 2020 at the Menno-Olivet Care Center in Menno. Due to current healthcare precautions, there will be private graveside services for Arthur at the Menno Cemetery in Menno, with the Rev. Theresa Jacobson officiating. Military Honors will be accorded by Rames-Bender American Legion Post 152 of Menno and the SDARNG Honor Guard. Arrangements are under the direction of the Aisenbrey-Opsahl-Kostel Memorial Chapel in Menno.
Art was born on the family farm southeast of Menno to William and Magdalena (Huber) Ulmer on Sept. 17, 1926. He was confirmed on July 13, 1941 by Reverend Fuchs. Art attended the Ulmer Country School southeast of Menno through the eighth grade. He was united in marriage to Irene Mehlhaf on Nov. 8, 1953 at the rural Zion Reform Church. Art served in the United States Army during World War II and then returned to South Dakota where he farmed his entire life southeast of Menno. He worked part time as a Jacques Seed Dealer and also worked part time for Carl Hertz Construction and also moving snow for Emil Zeeb Construction. They moved into Menno in January 2014.
Art was a lifelong member of Grace Lutheran Church and previously served on the church council and Menno Elevator Board. Art had a love for baseball and played for his hometown team for many years. He enjoyed telling and retelling 50 years of baseball stories later in life. Art was inducted into the South Dakota Amateur Baseball Hall of Fame in 1987. The St. Louis Cardinals were his favorite baseball team. Art also enjoyed going on numerous hunting trips with his grandson, Eric.
Art is survived by his wife, Irene; two sons: Robert (Bev) of Tabor, S.D. and Bruce (Bev) Ulmer of Yankton, S.D.; two daughters: Kathryn (Kevin) Hakl of Yankton and Joanne (Darrell) Hora of Menno; nine grandchildren; one great-grandchild and one sister, Leona Kost of Parkston, S.D. 
Art was preceded in death by his parents; six brothers: Ruben, Eugene, Bert, Harold, Harlan and Roy; and two sisters: Linda and Verlaine.
In lieu of flowers, memorials may be directed to Menno Baseball Association, c/o Galen Guthmiller, 114 South Pearl, Menno, SD 57045 and the Rames-Bender American Legion Post #152, 301 S. 4th St Menno, SD 57045.