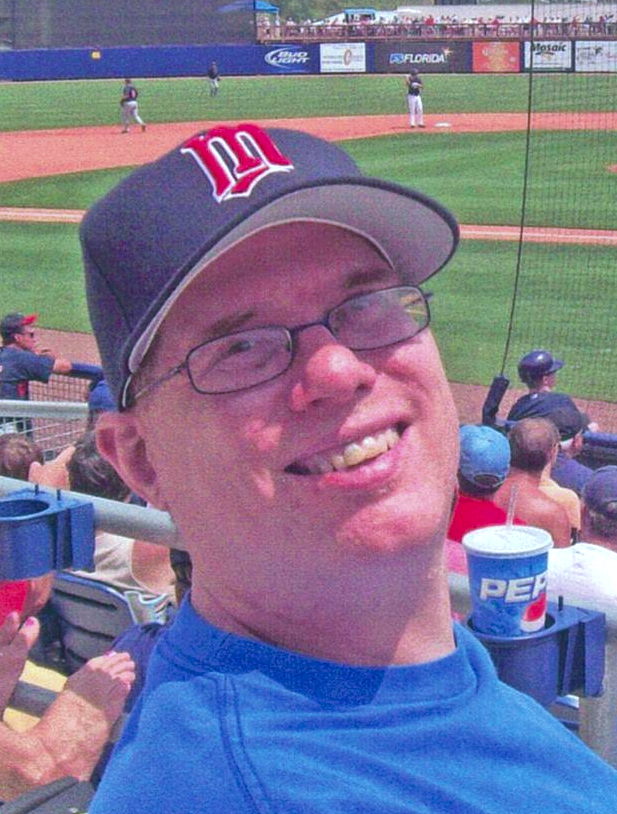 obituaries
Marty Preheim
Martin "Marty" Preheim was born February 21, 1965 to Neal and Bernita (Graber) Preheim in Freeman, S.D. He was born with Cerebral Palsey, which was caused by lack of oxygen during childbirth. It led to lifelong physical and mental challenges for Marty. He spent the first 15 years at home and spent time at childrens' hospital to help him manage his disabilities. From the age of 16 until his passing he lived in Sioux Falls at Lifescape, which was formerly Achieve, and Sioux Vocational Services, an agency that helps people with disabilities. They helped Marty tremendously develop into the confident, independent, social, and happy individual that he was.
Marty was always eager to visit and laugh with anyone joking around with him. He never let his limitations get him down and was extremely active and loved to be around people and go places. He was the mail delivery man at the Lifescape main agency for several years which was a job he totally enjoyed because he was able to go to everyone's office and visit for awhile.
Traveling was also a love of Marty's. He traveled and took vacations with a support person to Florida and Las Vegas but his favorite pasttime was watching baseball. Every year his goal was to see a game live in Minneapolis which he accomplished several times. He also loved to spend time at home with family on the farm. Someone from his family always took the time to get him every other weekend from Sioux Falls. When home he cherished sleeeping in late and when up, finding baseball to watch, preferably the Minnesota Twins. Even when watching other teams he was always quick to point out the players that used to be on the Twins team but were traded. He would usually add that he liked them and missed them. Marty also wanted to take part in making his own meals and would tell Barry to go out and work and he would make his own when he wanted to. He also wanted to take part in cleaning up and always offered to fill or empty the dishwasher and almost always asked Barry, "Are you happy I'm helping'" to which the answer was always "Of course I am." Marty liked to usually add to Barry that he is always too busy and needs help on the farm and that he would be happy to stay home more to help out.
It is safe to say that everyone who had a hand in supporting Marty throughout his life did so willingly with a smile, and genuinely wanted him to have the best life he could possibly have because Marty gave back in the ways he could, with loyal friendship and genuine appreciation.
Sadly, on April 24, 2020, Marty contracted the COVID-19 virus while living in a group housing unit. For 13 days he fared well without any major health effects, but then his health took a turn for the worse and he was rushed to the hospital where he spent the next three days until his passing on May 10.
Marty was preceded in death by his parents, Uncle Hilbert and his wife Erna who was Marty's special education teacher throughout his grade school years. Also preceding him in death were aunts Elta (Henry) Lehman, Leora (Walter) Ortman, Katherine Graber and uncle Ray Preheim.
He is survived by his brother Barry and uncle Johnny Graber.
Due to the coronavirus pandemic, private family services will be held on Thursday, May 14 followed by a private burial at the Salem Mennonite Cemetery of rural Freeman