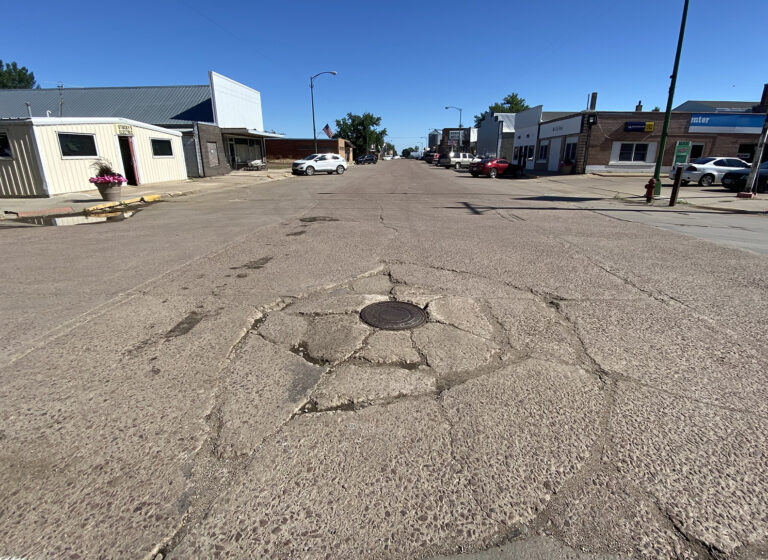 news
CITY TO FIX 5TH AND MAIN
The Freeman City Council took action Monday night, June 22 to fix the corner of Fifth and Main streets — the intersection near Mr. G's Tires and Stucky's Electric.
The work will include, first, the replacement of the manhole by Hydro-Klean out of Sioux Falls, followed by the street work itself. Monday night, the city awarded the job to Koerner Construction of Freeman, which submitted a bid in the amount of $21,632.70.
The city also received a bid from Puetz Corporation in the amount of $31,483.
Work on the manhole is expected to begin as early as next week and shouldn't take more than a day or two, according to city finance officer Adam Van Ningen. Koerner's portion of the project will follow and could take between a week and two weeks, he said, during which time the intersection will be blocked off to traffic. The new roadbed will connect into the work that was done to rebuild Sixth and Fifth streets 10 years ago and should tie in to any future work on Main Street to the north.
"Is this something we can build off of and keep going north? If so, then it's worth putting money into it now," said council president Terry Jacobsen.
More next week.