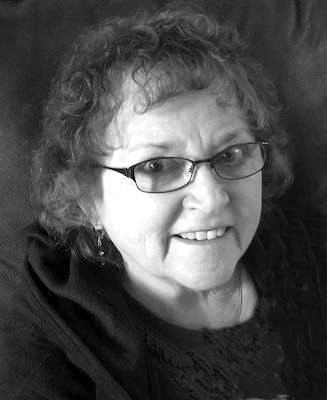 obituaries
Gwynn Bodewitz: 1949-2020
Gwynn Marie Bodewitz was born on Jan. 10, 1949 in Sioux Falls, S.D. to Henry and Etoyle Aljets, the third of seven children. She passed away peacefully in her home, surrounded by loving family after a two-year battle with cancer. She was baptized on May 22, 1949 at Memorial Lutheran Church in Sioux Falls by Pastor Curtis Schleicher. She was confirmed at Memorial Lutheran Church in Sioux Falls on June 19, 1963 by Pastor Carl Paul. She attended elementary school in Sioux Falls until fourth grade and then continued at Valley Springs Elementary. She graduated from Brandon Valley High School in 1967.
Gwynn was united in marriage to Ken (Kenneth) Bodewitz on Dec. 27, 1967 at Memorial Lutheran Church in Sioux Falls by Pastor Carl Paul. This union was blessed with two sons, Michael Wayne and Jon Henry. After Ken returned from his service in Vietnam in 1969 they made their home in Valley Springs, S.D. They celebrated over 52 years of marriage.
Gwynn worked at Valley Springs Elementary School as a teacher's aide. Her next job was as a receptionist at Mathers Plumbing. She next worked at Litton Microwave both in manufacturing and as a bookkeeper. When Litton Microwave closed and the building was later sold to Gateway Computer she was hired by them to work in accounts receivable. Following her employment at Gateway she then worked for the State of South Dakota. Gwynn last worked for Raven Industries until her retirement in 2016.
Her hobbies included crafts of all kinds, fishing, and league bowling. Gwynn was a proud member of the American Legion Auxiliary.
Gwynn was a member of Blessed Redeemer Lutheran Church where she was involved in altar guild, helped with Vacation Bible School, and was a member of the Breakfast Bible Study. She died June 18, 2020.
She was preceded in death by her father, Henry Aljets, her sister-in-law, LaVonne Breck; brother-in-law, Larry Bakker; nieces, Angee Rozeboom and Jamie Nuffer; nephews, Adam Bodewitz and Terry Hiney.
Gwynn is survived by her husband, Ken of Valley Springs, S.D.; her sons, Michael (Ronda) Bodewitz of Freeman, S.D. and Jon Bodewitz and his fiancé Stevie Dillree of Bozeman, Mont.; her mother, Etoyle Aljets of Brandon, S.D.; her sisters: Dianne (Bill) Mathers of Madison, S.D., Ginger (Jim) Breen of Sioux Falls, Cindy Bakker of Valley Springs, Jo (Dennis) Roozenboom of Valley Springs, Shellee (Brad) Aljets of Trent, S.D.; and brother, Brett (Merrily) Aljets of Vancouver, Wash.; grandchildren: Alison (Blake Goehring), Dalton, and Talisa Bodewitz, Mercedies & Dominick Littlefield, and Stella Bodewitz; her aunts: Kay Johnson, Linda McEldowney, Audrey Aljets, Marg Gunter and Min Axtell; cousins, nieces, nephews, and many other friends and relatives.