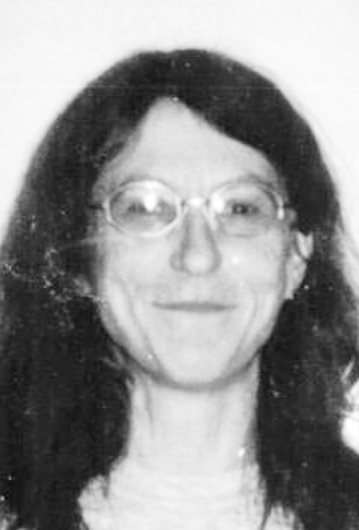 obituaries
Dr. Patty Sue Herman: 1949-2020
Dr. Patty Sue Herman passed away peacefully at age 70 on June 24, 2020, after a long battle with a very rare neurological disease. She left this life to join her parents on the date of their wedding anniversary and will be greatly missed by her loving brother and sisters, as well as other friends and relatives. Patty is survived by her sister Joanne (the late David) Ziarek of New Berlin, Wis., brother James Herman of Menno, S.D., and sister Judy Herman (Greg Houda) of Moran, Wyo. She is further survived by nieces Michelle Herman, Lisa (Larry) Klaudt, Kristi (Jason) Sayler, Janae Herman, and nephew Travis Herman, as well as great-nieces and nephews Logan Klaudt, Jenna and Morgan Sayler, and Nick and Jack Herman and many cousins. She was preceded in death by her parents William and Nettie Herman and by her brother Gary Herman.
Patty was born in Parkston, South Dakota, and attended a rural elementary school where she took the first and second grades at the same time. She graduated in 1967 from Scotland High School where she was a National Merit Scholar, and from South Dakota State University earning a BS in chemistry & math in 1971 as well as an MS in chemistry in 1974. Her interest in science led her to pursue her doctorate in theoretical chemistry at the University of Iowa where she published several research papers, attended and presented her research at multiple scientific conferences throughout the country, and was recognized nationally for her academic achievements with many awards and honors.  She earned her Ph.D. in 1986 with her thesis on "Pressure Broadening of Atomic Spectral Lines" and was subsequently awarded a two-year post-doctoral fellowship to Southern Methodist University in Dallas, Texas, for "The Application of Computational Techniques to Study Reactions of Chemical Carcinogens with Nucleic Acid Components."
Patty was, first and foremost, a highly intelligent scientist and spent most of her adult life living in Iowa, only moving to Wisconsin in late 2015. She was also very gifted in artistic pursuits such as drawing, writing poetry, playing music, and sewing, and was largely self-taught in all of these areas. She loved her extended family and also enjoyed singing and playing guitar, caring for her plants and cats, doing the hardest Sudoku puzzles using mathematical probabilities, watching Iowa public television, and was always interested in learning new things.
The family extends a special thank you to the staff at Cambridge Castle and to Dr. Raul Mateo for their care in recent years and to the staff of 12S at Aurora St. Luke's and at Aurora Zilber Hospice for their compassionate care in the past month.
A private family memorial will be held at a later date in South Dakota. Memorials appreciated supporting her favorite Iowa Public Television station at www.pbs.org/foundation/support.
"Perhaps they are not the stars, but rather openings in Heaven where the love of our lost ones shines down to let us know they are with us. There will come a day when the memory of her face will no longer bring a tear to your eye, but a smile to your own."