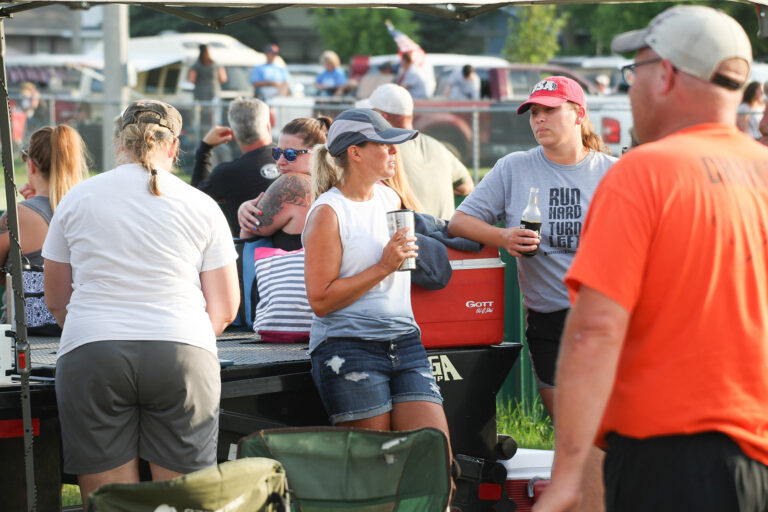 news, opinion
PUBLISHER'S COLUMN: A STAR-SPANGLED WEEKEND
"It doesn't get any better than this."
That statement from Paul Wynia, who was sitting in a pickup bed within earshot of me during Freeman's July 5 baseball game against Tabor, echoed my sentiments exactly as time was running out on a big Independence Day weekend in our communities. Between the amateur baseball game unfolding in front of us, the beautiful summer night around us and the friendly environment that surrounded us, thoughts were nothing but pleasant — almost euphoric — as we soaked it all in. The same was true in Menno the night before, as that community observed its own Independence Day celebration with baseball, food and good vibes. Want to know how many people were there on a picture-perfect July 4 night? Check out the photo on page 7A of this week's issue. Amazing.
Independence Day celebrations are always feel-good parties, but it seemed like this year's festivities came with an extra serving of dipping sauce. The alternative, strange world we have been living in the past four months has had everybody on edge, perplexed, concerned and, more recently, at odds with one another all at the same time. That we could all celebrate the Fourth of July together felt like permission to do something normal and fun for the first time since — well, since New Year's Eve. Even though COVID-19 lingered in the back of at least some of our minds, July 4 in Menno and July 5 in Freeman felt freeing.
The other thing that kicked the 2020 celebration up a notch is that it came during a time of political drama, amped-up patriotism and a renewed look at our nation's founding through the Disney Plus release of Hamilton.
It is, of course, an election year, and the divide between outspoken President Trump allies and President Trump antagonists grows wider by the moment. With that comes supercharged hostility toward both sides and a strong political divide; the hyperbole in me wants to say that divide is wider than ever, but I don't think that's right. Political conflict has existed from the very beginning of our democracy; Aaron Burr shot and killed Alexander Hamilton following the election of 1880, for goodness sake, and every generation thereafter has seen its own version of how political conflict can burn. In our more recent history, the assassination of the Kennedys, the Nixon tapes, Clinton scandal and now Trump's Twitter feed have all stirred the pot in one way or another.
Maybe that's why this year's Fourth of July felt so good. Our disagreements about how to respond (or not respond) to COVID-19 — and certainly our political differences — aren't going anywhere. This past weekend gave us a chance to push it all aside and spend time together without agendas or expectations, all in the name of our independence.
Paul is right: It really doesn't get any better than that.