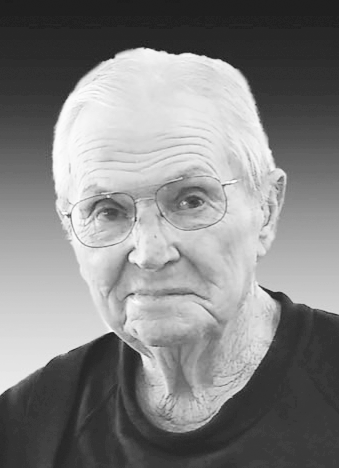 obituaries
Wayne Decker: 1932-2020
Wayne Walter Decker was born on Dec. 2, 1932 in Hutchinson County, South Dakota to John T. and Lydia (Walter) Decker. He attended Highland District #78 and Parkston High School. He abandoned his high school career at the age of 16 to work alongside his dad on the family farm near Milltown, S.D. He was drafted into the United States Army near the end of the Korean War and served his basic training in Fort Campbell, Ky. Because the war ended, he did not have to serve in active military service and was able to return home to his life on the farm. After returning home from the Army, he married his sweetheart Bernice Schnabel on Feb. 17, 1956 in Menno, S.D. They resided four miles north of his family home where they raised five children: Cheryl, Dennis, Lynnette, Sandra and John. 
Wayne farmed with his dad until his dad retired in 1972. After his parents moved into town, Wayne and his family then moved onto the "home place" where he lived in his childhood home until May of 2018. Wayne had the privilege of farming alongside his son Dennis until his own retirement in 2010. He loved playing softball in the local leagues in both Emery and Milltown, S.D. and was quite a good pitcher! When his arm finally needed a rest, he coached his two sons and one of his daughter's teams. Many happy memories and good friends were made at Island Park in Milltown over the years! 
Wayne was a member of Plum Creek Baptist Church where he was baptized on June 23, 1957. He and his family transferred their church membership in 1974 to the First Baptist Church in Emery, where he remained a member until the time of his death. He was a well-respected friend and neighbor and was always willing to lend a hand to a neighbor in need. He served both on the Milltown Township board and the Milltown School District board over the years. One of his greatest joys was watching his children and grandchildren grow up, and he was a faithful attender of almost every activity, baseball game and basketball game they participated in. After officially retiring from active farming in 2010, he began a daily routine of dinners in Parkston with his neighbors and friends followed by a running card game of "66."  When his declining health necessitated a move into the Avera St. Benedict Assisted Living facility in 2018, his daily card game was one of the things he missed the most! Nothing brought more joy to him in his last two years as being "sprung from the joint" and having a meal at Boom's café with one of his children, the occasional card game with his buddies, and taking trips out to the farm to "supervise" the activity there that he loved so very much. 
Wayne entered Avera St. Benedict Hospital in Parkston on June 10, 2020 and died there on July 1, 2020 at the age of 87 years. 
Awaiting a blessed reunion are his children: Cheryl Willers and husband, David, of Beaver Creek, Minn.; Dennis and wife Lorna of Parkston; Lynnette Lane and husband James of Arnold, Mo.; Sandra Erickson and husband Ron of Platte, S.D.; and John and wife Ann of Hartford, S.D.; 14 grandchildren: Matthew Willers of Brandon, S.D., Christopher Willers and wife Lindsay of Sioux Falls, S.D., Jessica Otten and husband Nick of Fargo, N.D., Ryan Decker and wife Kristi of Tea, S.D., Chad Decker and wife Lauren of Richardson, Texas, Alex Decker and wife Suzi of Canistota, Hannah Lane of St. Louis, Mo., Megan Lane of Arnold, Rebekah Lane of Arnold, Jacob Lane of Arnold, Daniel Decker and wife Courtney of Sioux Falls, Jenna Erickson of Sioux Falls, Aaron Decker of Cedar Rapids, Iowa and Isaac Decker of Sioux Falls; 17 great-grandchildren: Easton Otten of Fargo; Macy, Chloe, and Piper Willers of Sioux Falls; Lydia, Meredith, Daphne, Genevieve, and Britta Decker of Tea; Emma, Eloise, and Bennett Decker of Richardson, Texas, Cate, Lucy, and Rose Decker of Canistota; Charis and Chaya Decker of Sioux Falls; as well as many nieces and nephews. 
Wayne was preceded in death by his parents; his dear wife, Bernice, in 2001; his sister, Marlene; two sisters-in-law, Shirley Walker and Linette Schnabel; and four brothers-in-law: Wesley Schnabel, Willis Walker, Randy Henke and Glen Lubbers.