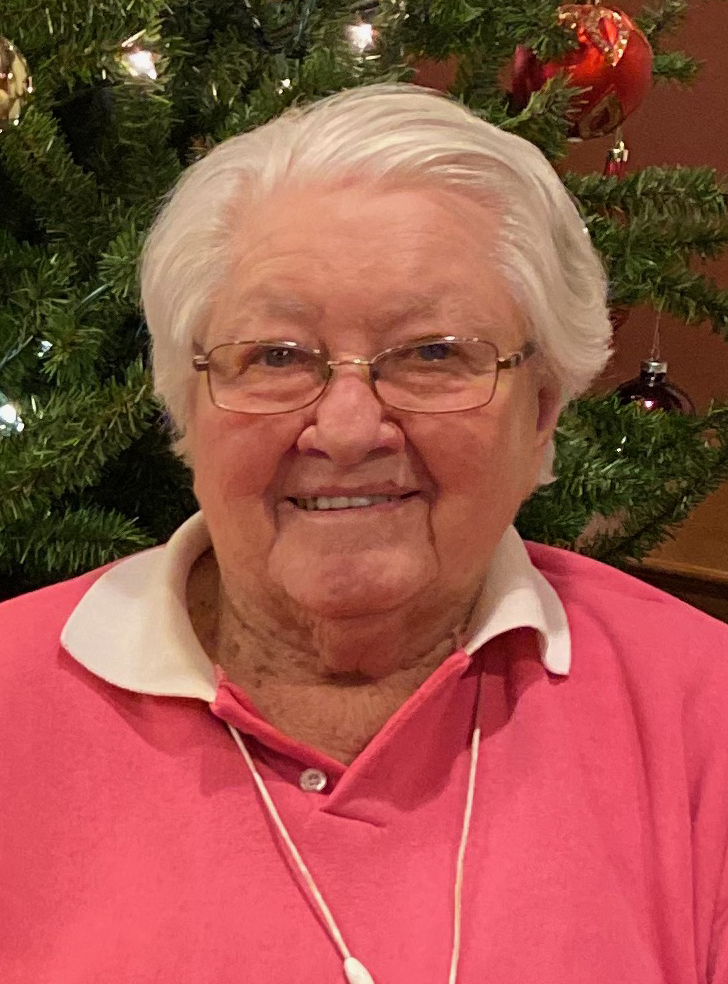 obituaries
Irene B. Becker: 1931-2020
Irene B. Becker was called to her heavenly home on July 15, 2020. She was born March 22, 1931 in Mt. Lake, Minn. to Benjamin H. and Anna I. (Penner) Ratzlaff. Irene was the seventh child in a family of eight children. She graduated from Mt. Lake High School in 1949. After high school, Irene spent two years as a volunteer at the Mennonite Central Committee (MCC) headquarters in Akron, Pa., where she met her future husband, Harold Becker. On Nov. 9, 1956, Harold and Irene were married at the Mt. Lake Evangelical Mennonite Brethren (EMB) Church (now the Cornerstone Church). She accepted Jesus Christ as her personal savior at the age of nine years at an evangelistic service held by Rev. H. P. Fast who she considered her spiritual father. Rev. Fast was the minister at the Marion EMB church when Harold and Irene married and started their life together.
Harold and Irene made their home on a farm near Marion, S.D. and raised four children. She was busy making a home and doing chores around the barn with the dairy, hens and pigs. Her favorite chore was feeding the young dairy calves. She enjoyed doing needle handwork and completed 13 bed quilts, many of which included her handiwork. She spent many hours playing scrabble and putting jigsaw puzzles together. Irene was very active in the Marion EMB church. She played the organ and piano for worship services, accompanied the men's quartet and men's chorus, and sang in the church choir and ladies' sextet. She also taught Sunday school and was an active member of the Ladies Mission Society.
After selling the farm in 2000, Harold and Irene had two homes and spent summers in Freeman, SD and winters near Tucson, Ariz. They spent over 25 winters near Tucson as volunteers of Wycliffe Bible Translators' Summer Institute of Linguistics. Irene was actively involved in assisting the translators in their various literacy projects and was highly regarded by them.
In 2015, Harold and Irene moved to Roseville, Minn. and their daughter and son-in-law, Cheri and Chris Komarek became more involved in their activities.
Irene is survived by Harold, her husband of over 63 years, her four children and their spouses: Wiren Dale (Karen) Becker, Cheri (Christopher) Komarek, Marc Becker (Cheryl Musch) and Ivan (Darla) Harm-Becker; four grandchildren: Andrew and Susanna Becker, Jo Harms-Becker, and Tara (DeLoss) Dulohery; and a brother Eldean (Deanna) Ratzlaff.
She is preceded in death by her parents and six brothers and sisters: Peter, Edna, Lavina, Melvin, Edwin and Milton Ratzlaff.
Memorial services will be held at a later date.
In lieu of flowers, the family encourages donations to Luc Ranch, 296 Boys Ranch Road, Lamps, MO. 65681, http://www.lucboys.org, or a local charity of your choice.