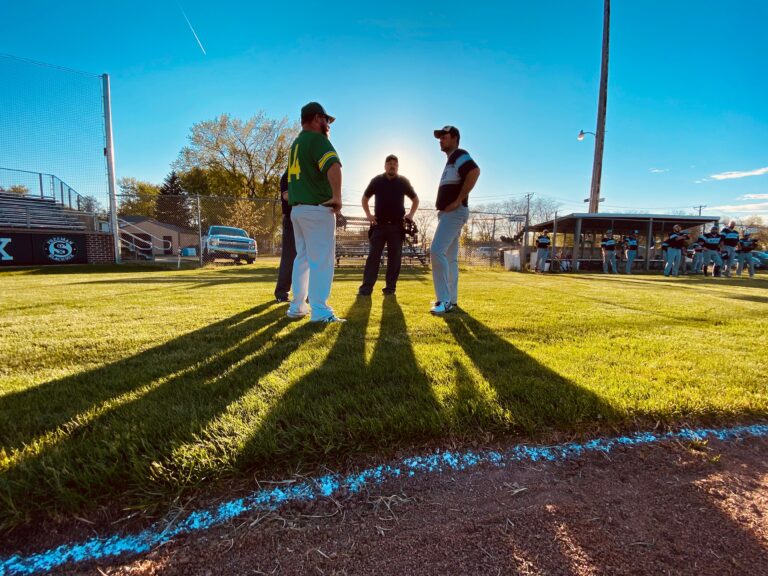 sports
DISTRICT BASEBALL STARTS THURSDAY IN MENNO
Blacksox, Mad Frogs both play Friday night; again either Sunday or Tuesday
The baseball field in Menno will be home to the District 6B Amateur Baseball Tournament starting Thursday night, July 23 with games continuing through Saturday, Aug. 1. Both Freeman and Menno will take the field Friday; the Blacksox are the No. 6 seed and will play No. 3 Crofton at 6 p.m., followed by the No. 2 Mad Frogs facing No. 7 Irene at approximately 8 p.m. The winners play again Tuesday, July 28 with the losers facing an elimination game Sunday night.
The District 6B Tournament features eight teams from the South Central League, with five of them advancing to the Class B State Tournament that starts at Mitchell's Cadwell Park Wednesday, Aug. 5.
Here's the full district tournament schedule.
Thursday, July 23
G1: No. 1 Tabor vs No. 8 Scotland (6 p.m.)
G2: No. 4 Lesterville vs No. 5 Wynot (8 p.m.)
Friday, July 24
G3: No. 3 Crofton vs No. 6 Freeman (6 p.m.)
G4: No. 2 Menno vs No. 7 Irene (8 p.m.)
Sunday, July 26
G5: Loser G1 vs Loser G2 (5 p.m.)
Loser is eliminated
G6: Loser G3 vs Loser G4 (7 p.m.)
Loser is eliminated
Tuesday, July 28
G7: Winner G1 vs Winner G2 (6 p.m.)
G8: Winner G3 vs Winner G4 (8 p.m.)
Thursday, July 30
G9: Winner G5 vs Loser G8 (6 p.m.)
Winner is Rep. 2 or 3
G10: Winner G6 vs Loser G7 (8 p.m.)
Winner is Rep. 2 or 3
Saturday, Aug. 1
G11: Loser G9 vs Loser G10 (5 p.m.)
Winner is Rep. 4; Loser is eliminated
G12: Winner G7 vs Winner G8 (7 p.m.)
Winner is district champ; Loser is Rep. 1