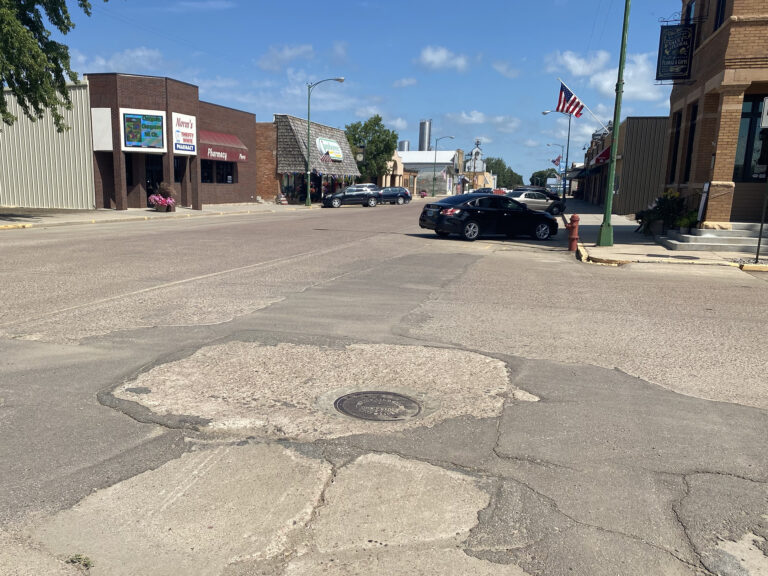 news
WALTER: REBUILD MAIN STREET
JEREMY WALTNER  – PUBLISHER
City officials from Freeman appear to be serious about the possibility of rebuilding Main Street from Fifth Street all the way to the North County Road.
Meeting in regular session Monday night, July 27, Mayor Michael Walter and the Freeman City Council discussed whether the time has come to move forward with what would be a multi-million-dollar downtown infrastructure project. The idea was presented by the mayor, who noted the city has $5.7 million "in the bank" he would like to see invested back into Freeman.
"I think that's excessive; it's too much money," he said. "You either spend it or you lower taxes. People want to see something done with their money."
"I absolutely agree with you," said councilor Blaine Saarie. "You pay taxes to see improvements."
Walter said a rebuild of Main Street "always comes to mind" when he thinks about infrastructure improvements, and with a feasibility study already in place, "we just need to take the next step."
The feasibility study on Freeman's Main Street was conducted in 2013 by Paul Korn of Sayre Associates, a planning, engineering and surveying firm based in Sioux Falls; it showed the cost of the project at $2 million. The study outlined the project be completed in two phases over two years, the first from the North County Road to Railway and the second from Railway to Fifth Street.
That plan was eventually abandoned by the city.
While updated numbers would need to be plugged into the 2013 study, city officials on Monday agreed that the primary engineering work done seven years ago would remain largely the same.
While the council wasn't resistant to a Main Street rebuild, Charly Waltner said he would feel more comfortable doing some additional legwork before moving forward.
"Before we bid it, let's find out how we're going to fund it," he said. "That's our next step."
Councilor Charles Gering said he would rather the city take care of some of its debt to avoid continued interest; the city owes about $325,000 on the golf course and $440,000 on Sixth Street, which was rebuilt in 2009.
"I would like to see us pay down our obligations," Gering said. "Let's take care of those things."
The mayor did not disagree.
"Get the interest meter stopped," Walter said. "But, Charly, you've still got money. Take away a million and you've got $4.7 million. I agree that you don't spend yourself broke, but we're not a financial planning institution.
"If we've got the money, I can't think of a reason we're not doing it."
While the city could use reserve funds to help pay for the cost of the project, it would also seek grants. Community Development Block Grants are available for this type of project, and the city is aware of a DOT access grant of up to $600,000 that could be available.
When the city rebuilt Sixth Street 11 years ago, which also included the Cherry Street/Fifth Street jog that ended at Main Street, $400,000 of that $2.4 million came from a DOT access grant.
Main Street was first paved in 1953 after citizens approved an $18,000 bond issue by a vote of 396 to 45. A "pavement celebration" was held on Sept. 30 of that year.