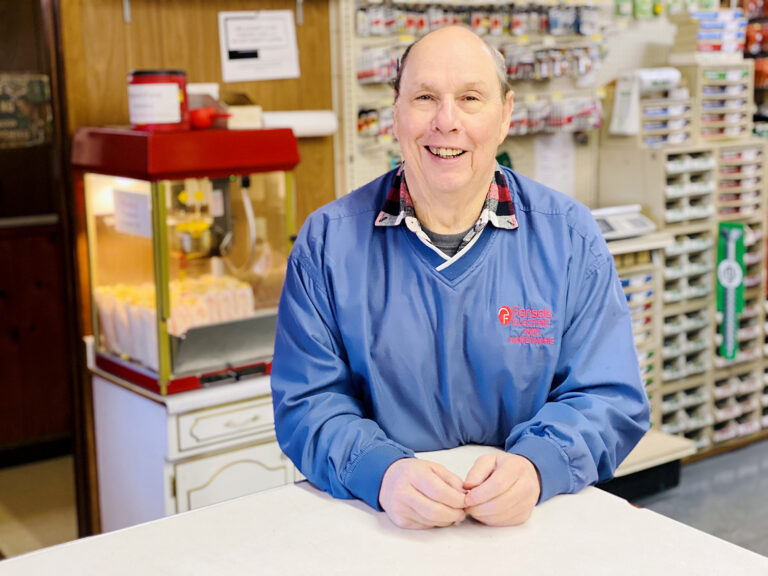 news
FREEMAN MAN DIES IN SUNDAY NIGHT ACCIDENT
JEREMY WALTNER  –  PUBLISHER
Dennis Schrock, a former teacher and coach at Freeman Academy and a monthly humor columnist for the Freeman Courier for the past 17½ years, died in a two-vehicle accident north of Hurley Sunday night, Aug. 30.
A memorial service will be held Saturday, Sept. 5 at 10:30 a.m. in Pioneer Hall.
While names weren't released by the Department of Public Safety until Wednesday, word spread quickly on Monday that Schrock had been killed in a car accident, and numerous tributes to the well-known Freeman resident began showing up on social media.
According to the press release from the Department of Public Safety, Schrock was driving a 2011 Chrysler Town and Country westbound on 280th St., known locally as "Old 44," just after 7:30 p.m. Sunday. The preliminary investigation shows that Schrock failed to stop at a stop sign at the intersection of S.D. Highway 19 — three miles north of Hurley — and collided with a southbound 2002 Chrysler Town and Country. He died at the scene, according to the press release.
The 47-year-old male driver of the 2002 Town and Country, Dennis White, Irene, sustained serious but non-life-threatening injuries while a 43-year-old passenger, Michelle Sorlien, Menno, suffered life-threatening injuries; she was airlifted to a Sioux Falls hospital.
All those involved were wearing seat belts.
The South Dakota Highway Patrol continues to investigate the crash. All information is only preliminary at this time.
Schrock, who was most recently employed by Fensel's Electric, began writing a column for The Courier as part of its Community Voices opinion feature in March of 2003 and was given his own column with its own name, Mr. Schrock's Neighborhood, exactly one year later. His humorous pieces appeared in the newspaper the first week of every month in the years that followed and featured musings about golf, shopping, trends, gadgets and various other insights, and regularly referred to his wife, Marcia, as "The Lovely M."
His columns were frequently recognized in the South Dakota Newspaper Association Better Newspaper Contest as among the best in the state in the humorous column category.
Schrock's final column appears on page 10A of this issue.
Schrock was also on staff at Freeman Academy as a teacher and coach from 1991 to 2014 and became known for his humorous "Senior Sendoff" at graduation in up until 2010. He also filled pulpit in several local churches in more recent years, speaking at the Salem MB Church on Sunday morning.
For online comments and tributes, go to "Dennis Schrock Favorite Memories Page" on Facebook.