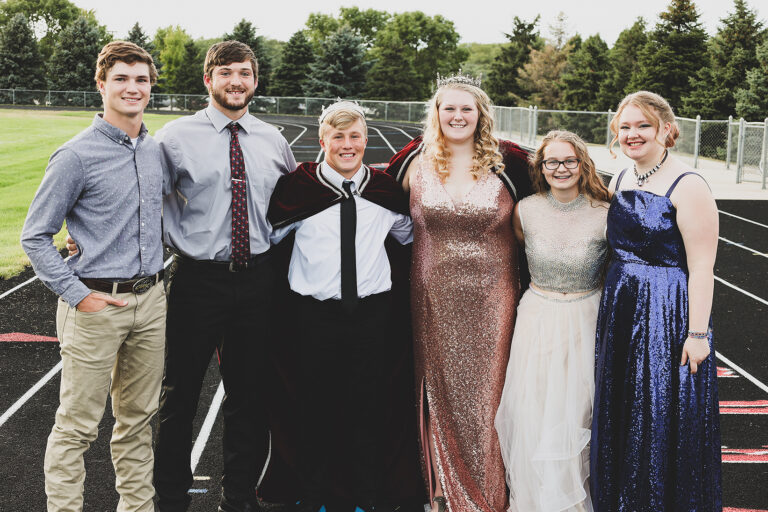 news
ORTMAN, FRANSEN REIGN AT FREEMAN HIGH
More than four decades after his late grandmother, Pam Ortman, and her grandfather, John Weier, were named homecoming king and queen at Freeman High School, Ethan Ortman and Taylor Fransen were crowned royalty at the 2020 coronation held at the football field Monday night, Aug. 31. 
Ortman and Fransen were part of a royal court that included Collin Helma, Clayton Smith, Madeline Hofer and Madison Hofer and will preside over homecoming week at Freeman Public that culminates Friday with a 1 p.m. parade and a 7 p.m. football game.
This year's coronation was a scaled-back version of the traditional homecoming week kick-off. There were no class skits, no band and no use of the Freeman High School gym; instead, students, families and staff assembled at the football field/track grandstand to watch the introduction of the royal court and the crowning of king and queen on the track.
The ceremony can be viewed on the school's YouTube channel; click on the YouTube link at the bottom of the schools website, freeman.k12.sd.us, or by clicking here.