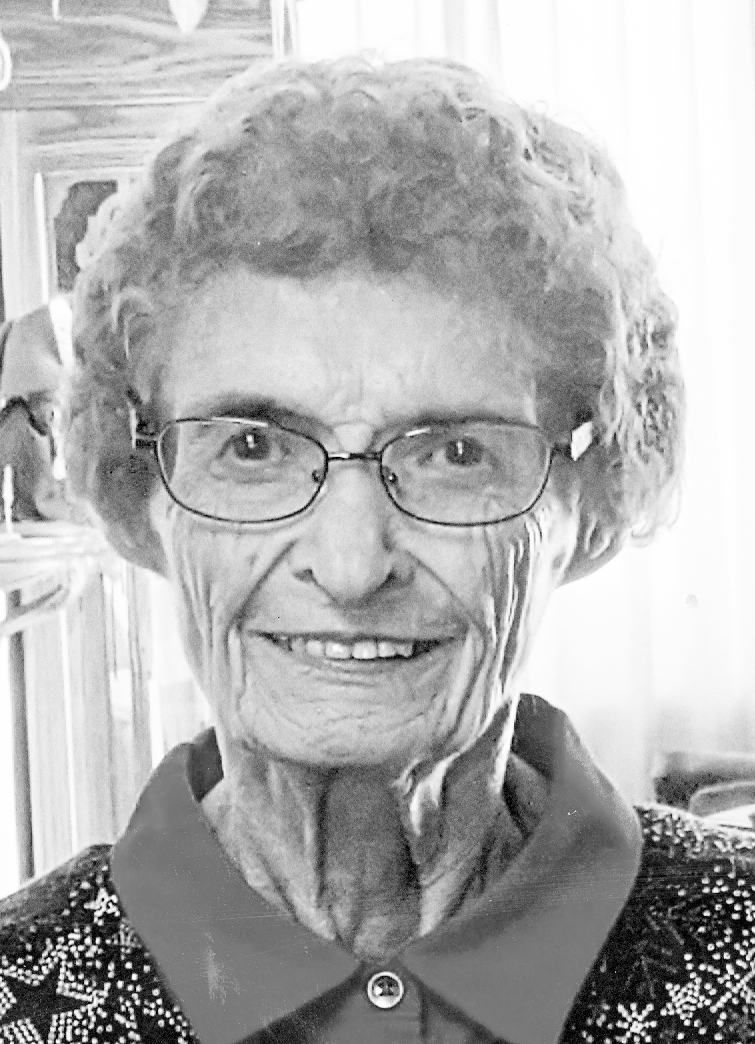 obituaries
Lorraine Mammenga: 1932-2020
Lorraine Mammenga, 87 of Menno, S.D., passed away on Sept. 3, 2020 at her home surrounded by her family. Mass of Christian burial was held Monday, Sept.. 7 at St. Boniface-Idylwilde Catholic Church, rural Freeman, S.D.
Lorraine Louise Jesse was born Sept. 30, 1932 to parents William (Bill) and Wilhelmina "Minnie" (Wingert) Jesse on the family farm near Monroe, S.D. As a child, she attended St. Ann's Catholic School in Humboldt, S.D. for 6 ½ years and finished her grade school years in country school. She attended Parker High School, graduating in 1950. After graduation, she continued her education at General Beadle College in Madison, S.D.; upon completion of her studies, she taught school at the Greenland Country School near Canistota, S.D. for a year. She also worked as a bookkeeper at the Humboldt Creamery.
On July 8, 1952, she married Luverne Mammenga at St. Joseph's Wellington Catholic Church near Humboldt. After they were married, they lived on the Army base in Killeen, Texas, where Luverne was stationed during the Korean War until 1954. During their time in Killeen, two children were born (James and Diane). When Luverne was discharged, they moved to Marion, S.D., where they added two more children to their growing family (Paul and Sandra). In 1959 they moved their family to Menno, adding three children (Timothy, Marilyn and Dennis) to complete their family. Lorraine was a busy mother and wife, raising children and helping Vern with his Service Station as the bookkeeper. She was also very active in the church and community. In 1974, she began a long career as organist for her church, St. Boniface Catholic Church-Idylwilde in rural Freeman, a job she continued until she was 80 years old. She was also active in the Altar Society and the Menno Legion Auxiliary, where she served as Sergeant-at-Arms, President, and many years as Secretary. She enjoyed playing the accordion and organ, bowling, needlework, community activities, and visiting family and friends.
Those left to cherish her memory are her husband, Luverne (Vern), Menno, and six children: Jim Mammenga, Brandon S.D., Paul (Joy) Mammenga, Columbia, S.D., Sandi (Mark) Hieb, Mitchell S.D., Tim Mammenga, Sioux Falls, S.D., Marilyn (Dan) Haiar, Sioux Falls and Dennis Mammenga (Kathy Hegge), Baltic, S.D. She will also be missed by her 18 grandchildren: Tim (Brenda) Mammenga, Bristol, S.D., Jon Mammenga (Amber Reed) Sioux Falls, Bob (Missy) Mammenga, Breckenridge, Minn., Megan (Joey) Okroi, Webster, S.D., Mari Mammenga (Tony Redman) Aberdeen, S.D., Kelli Mammenga, Appleton, Wis., Amber (Matt) Christensen, Brandon, Anthony (Allison) Millar, Sioux Falls, Adam Mammenga, Columbia, Amy (James) Ross, Sioux Falls, Aaron (McKinsey) Hieb, Mitchell, Eric (Samantha) Hieb, Mitchell, Danika Mammenga, San Diego, Calif., Riley (Marissa) Mammenga, Owatonna, Minn., and Brian, Ryan, Diane and Chris Haiar, Sioux Falls; and her 17 great-grandchildren. She will also be lovingly remembered by her siblings: Steve Jesse, Renner, S.D., Billy (Hattie) Jesse, Sioux Falls, Ray Jesse, Montrose, Carole (LaVerne) Raap, Montrose, Mary (Jerry) Ideker, Montrose, and David (Carla) Jesse, Sioux Falls; along with a couple of brothers-in-law and sisters-in-law, many nieces and nephews, friends and community members.
Lorraine was preceded in death by her infant daughter, Diane; her parents, Bill and Minnie; three infant grandchildren; a daughter-in-law, Cheryl Mammenga; three brothers: Virgil, Jerry, and Vincent (Doots); and several sisters-in-law, brothers-in-law, nephews and nieces.