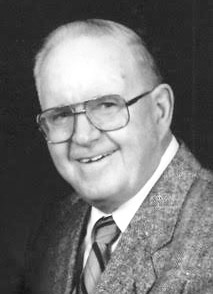 obituaries
Myron Schaffer: 1934-2020
Myron Leroy Schaffer was born Nov. 28, 1934 to Richard and Alvina (Geigle) Schaffer. He was the second of 10 children. Myron married Sharlene (Sunderland) on Sept. 19, 1964 and worked as a meat cutter and also owned a grocery store.
Myron enjoyed bowling, softball and horseshoes in his younger years.
Myron was a member of the US Army; after he completed his training, Myron spent four years of duty in Germany as a combat engineer. After retirement Myron spent time at the Senior Citizens Center playing cards. He was active at St. Paul Lutheran Church and enjoyed singing.
Myron passed Sept. 23, 2020 at the Tieszen Memorial Home in Marion at the age of 85. A memorial service was held Tuesday, Sept. 29 at St. Paul Lutheran Church in Freeman.
Blessed to share his life are his wife, Sharlene; four children: Lee (Brenda) Schaffer, Merridy (Ed) Fett, Troy Schaffer and Tim Schaffer; sisters: Bernice Hertel, Betty (Howard) Walz, Diane (Les) Sundberg; and brothers Don (Yuko) Schaffer, Eugene Schaffer, Dennis (Barb) Schaffer and Robert Schaffer; seven grandchildren and numerous aunts, uncles and cousins.
Myron was proceeded in death by his parents; brother, Norman Schaffer; sister, Shirley Allerdings; brothers-in-law Ray Allerdings and Willie Hertel; and two grandsons, Garrett Dean Schaffer and Garrett Zane Schaffer.