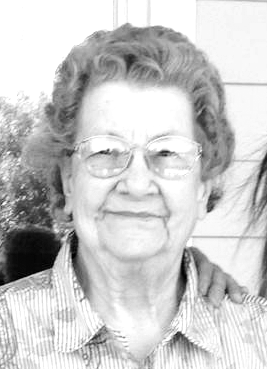 obituaries
Pauline DeHoogh: 1924-2020
Pauline DeHoogh, 96, of Sioux Falls, S.D., passed away on Oct. 5, 2020 at the Good Samaritan Village in Sioux Falls.
Pauline Krabbenhoft was born Sept. 21, 1924 in Hubbard, Neb. to Paul and Alvina (Keim) Krabbenhoft. She graduated from Laurel High School in Nebraska and attended nursing school in Sioux City. Upon graduation, she began work at Lutheran Hospital in Sioux City in 1945. She later moved to Minneapolis and met Earl DeHoogh while working at a hospital. Earl and Pauline were married in 1950.
Earl and Pauline moved to Marion, S.D. where they farmed until their retirement in 1990. They then moved to Sioux Falls in 1996. They enjoyed volunteering at Sanford Health, which they did for several years.
Pauline was a member of the Calvary Reformed Church (formerly Sandham Reformed Church) of Monroe.
Grateful for sharing her life are her three sons: Steven (Kathy) of Chicago, Ill., Richard (Tina) of Sioux Falls and Gary (Darcie) of Sioux Falls; seven grandchildren: Jim and Judy DeHoogh, Timothy, Andrew and Sarah DeHoogh, Alicia and Amanda DeHoogh; three great-grandchildren and a brother, Arnie Krabbenhoft.
Pauline was preceded in death by her parents and husband Earl.