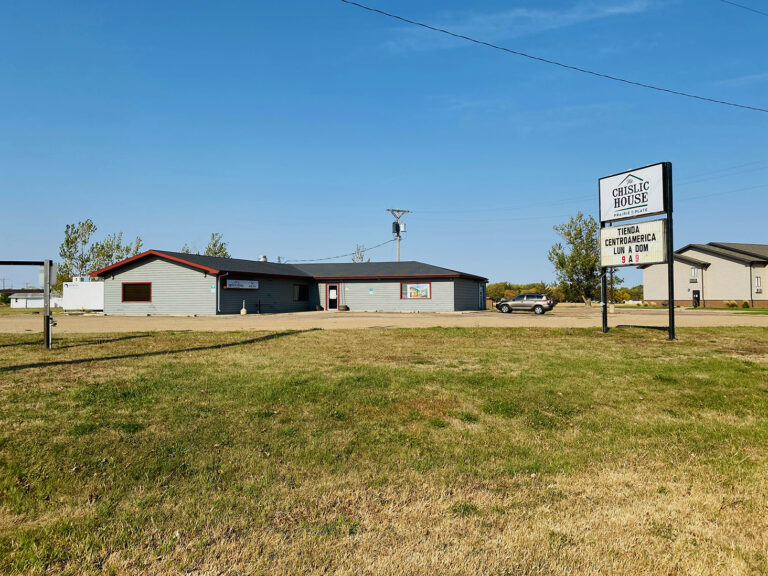 news
CENTROAMERICAN RESTAURANT SET TO JOIN GROCERY STORE OCT. 15
JEREMY WALTNER – PUBLISHER
The Tienda CentroAmerica grocery store that has been operating on the north side of the former Chislic House since late August will soon become the CentroAmerica grocery store and restaurant.
Owner Irma Siyes told The Courier she is planning to open the dine-in eatery next Thursday, Oct. 15, and is planning to serve both lunch and evening meals. The menu will feature traditional Mexican foods from Guatemala, Honduras and El Salvador, as well as American fare. Siyes says she is also planning to introduce a buffet featuring traditional Chinese foods, although that will likely come later.
"Yes, very excited," said Siyes, who started this business venture with her husband, Marcos, as a way to provide traditional foods to the Spanish population across the region who didn't have local access to an extensive inventory. Siyes said her grocery store has proven to be popular with the larger population, as well, and that "the American people — they're waiting for the restaurant."
While one Freeman restaurant is gearing up to open, another is closing its doors.
Blue's Family Restaurant announced on Facebook on Sept. 30 that the eatery featuring pizza and pasta would no longer be in operation; its final day will be Friday, Oct. 9.
"Due to COVID-19, staff having to find other employment and the uncertainty of the future of the restaurant industry …  we will be closing," the Facebook post read. "We would like to thank you all for your support. As always take care and God bless."
Rick Blue and his extended family opened business in June of 2015 on Third Street in the former VFW building on Third Street one block west of Main Street.
Following the closure of the VFW, the building has housed a number of bars and grills, including Rumours, Geo's, the Broken Spoke and Third Street Grille, all in the past 20 years.