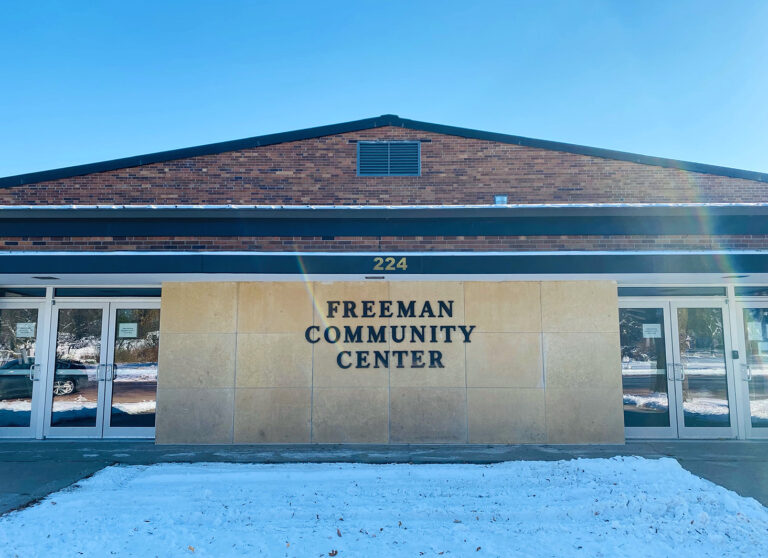 photo day
PHOTO OF THE DAY: FOR THE COMMUNITY
The Freeman Community Center, the Wipf Street building that was constructed as the Freeman High School gym in 1957, is now available to the public for recreational use at no charge. Meeting Monday night, Oct. 26, the Freeman City Council, which owns and manages the facility, voted 6-0 to let families and individuals use the auditorium for free, pending other scheduled activities like wedding receptions and wrestling practice. Those wanting to use it should check in at City Hall for availability and an access code. The action was recommended by council president Terry Jacobsen, who played a key role in getting new basketball hoops installed last year.
"You want to play dodge ball? let's play some dodge ball." Jacobsen said. "I just want to see it used."
Added councilor Blaine Saarie: "It is a community center."
Watch for more on the Oct. 26 city council meeting in upcoming issues of The Courier.