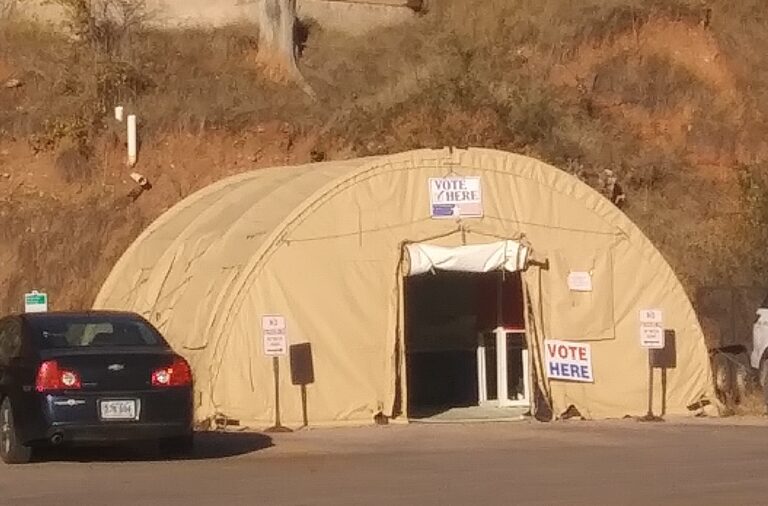 south dakota news watch
South Dakota election officials get creative to host safe, fair vote during pandemic
South Dakota election officials are taking a wide range of steps — and implementing some creative measures — to ensure easy access to voting and provide for an accurate ballot count during a time of unprecedented electoral challenges.
The 2020 general election is being held amid a deadly pandemic, is attracting record numbers of absentee and early votes and is drawing high voter turnout.
Many strategies have focused on processing absentee ballots, which by law cannot be counted until Election Day.
Election officials have recruited more poll workers as some older workers sought to avoid the risk of COVID-19. Auditors have also found ingenious ways to overcome electoral challenges. One auditor held a voter education session through the windows of a nursing home to reach elderly voters who could not leave the facility. Another bought and erected a surplus military tent to create a safe, socially distanced early voting site. And a few auditors have taken advantage of a rarely used state law that allows high school students to get excused absences to fill in as temporary poll workers on Election Day.
Secretary of State Steve Barnett said he is confident that South Dakota's election will be safe and accurate.
For more on this topic, visit sdnewswatch.org.