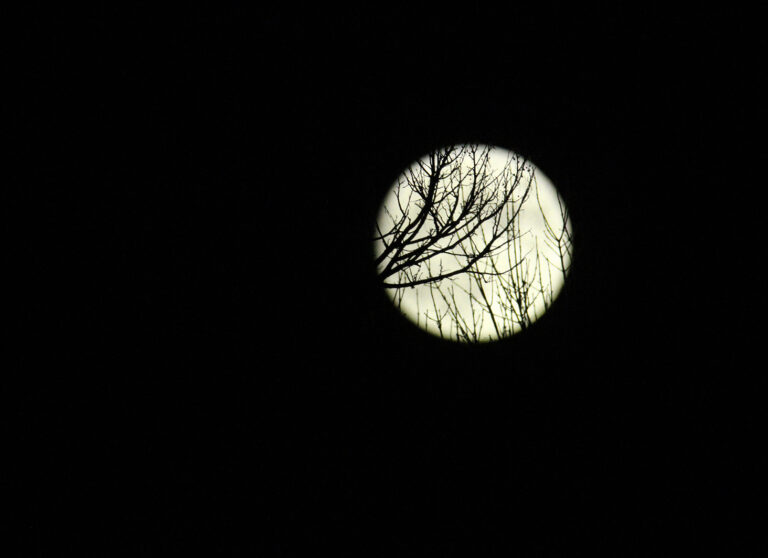 photo day
PHOTO OF THE DAY: NIGHT LIGHT
The moon rises in the eastern sky on Friday night, Oct. 30 — Halloween eve.
The following was taken from space.com.
Skywatchers, ghouls and (especially) werewolves take note: The moon will be full this Halloween night across the entire United States. This is a truly special confluence of spookiness; a Halloween full moon visible for all time zones on Earth hasn't happened since 1944, according to the Farmers' Almanac. It won't happen again until 2039.
But wait, there's more: The Oct. 31 full moon also happens to be a "blue moon," a designation for the second full moon to occur in a single calendar month. Blue moons are relatively rare as well, occurring on average just once every 2.5 years or so. We last saw one in March 2018.
The phrase "once in a Blue Moon" has been around for more than 400 years, according to Philip Hiscock, a folklorist at the Memorial University of Newfoundland. In a 2012 article Sky & Telescope magazine, he explained that the earliest use of term was much like saying the moon is made of green cheese — it indicated something absurd. "He would argue that the moon is blue" was similar to saying, "He would argue that black is white."
The meaning evolved to something akin to "never," according to Hiscock. "I'll marry you when the moon turns blue" became the equivalent of "I'll marry you when pigs fly."
"Most Blue Moons look pale gray and white, indistinguishable from any other moon you've ever seen," according to NASA. "Squeezing a second full moon into a calendar month doesn't change the physical properties of the moon itself, so the color remains the same."
And in case you were wondering — "blue moon" has nothing to do with color. The moon can sometimes appear bluish, thanks to the scattering of light by dust or smoke particles in Earth's atmosphere, but such effects are not tied to the moon's phases at all.
We can also call this Halloween full moon the Hunter's Moon, the traditional name for the first full moon after the Harvest Moon. The Harvest Moon is the one that falls closest to the Northern Hemisphere autumnal equinox, which occurred this year on Sept. 22. In 2020, that distinction went to the full moon of Oct. 1.