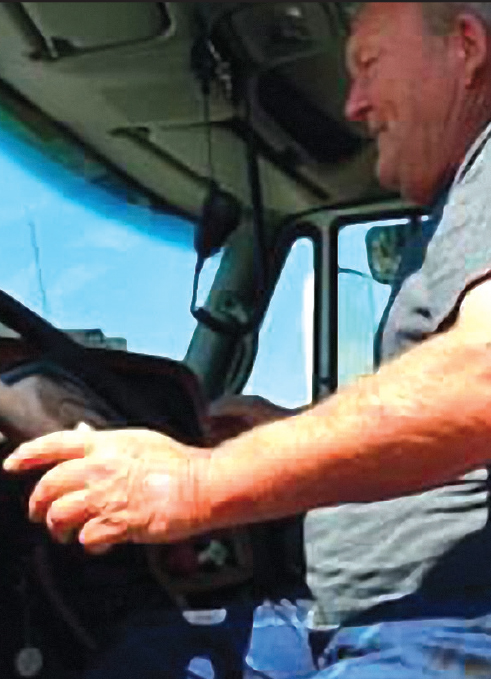 obituaries
Vince Kribell: 1958-2020
Vincent (Vinny) Lewis Kribell was born to James and Joan Kribell on Jan. 31, 1958 in Yankton, S.D. He died Oct. 27, 2020 at the age of 62.
Vince was the third born into a family of six children. He and his siblings grew up on the family farm and Vince graduated from Irene High School in 1976.
Vince married Twila Schaeffer on Aug. 7 of 1977. From this union one daughter, Sheila, was born, who he was so very proud of.
Vince worked for the city of Freeman for 20-plus years and received many awards for being the water sewer supervisor. After working for the city, Vince worked for AMPI driving the milk truck which he really enjoyed. From there, he worked in Marion, S.D. at NuGen Energy and was proud of his semi-truck that he used to haul corn to the ethanol plant.
In early 2020, when COVID hit, NuGen Energy had no choice but to lay off many of their drivers. Following that, Vince went to work at Dakota Rendering until his death.
In his younger years, Vince enjoyed playing baseball and going fishing. He also loved and rooted for his Green Bay Packers team. He was on a bowling league and took a lot of pride getting his black belt in karate. Vince also cherished his two granddaughters and loved spending time with his family.
Anyone that knew Vinny knew he was a good hearted, harmless man that was loved by all and no one ever had a bad word to say about him.
Survivors include his wife, Twila; one daughter Sheila (fiancé Mike Henderson); and two granddaughters, Kaylee Kribell (Trent) and Maddie Kribell.
Vince was preceded in death by his parents, James and Joan Kribell.