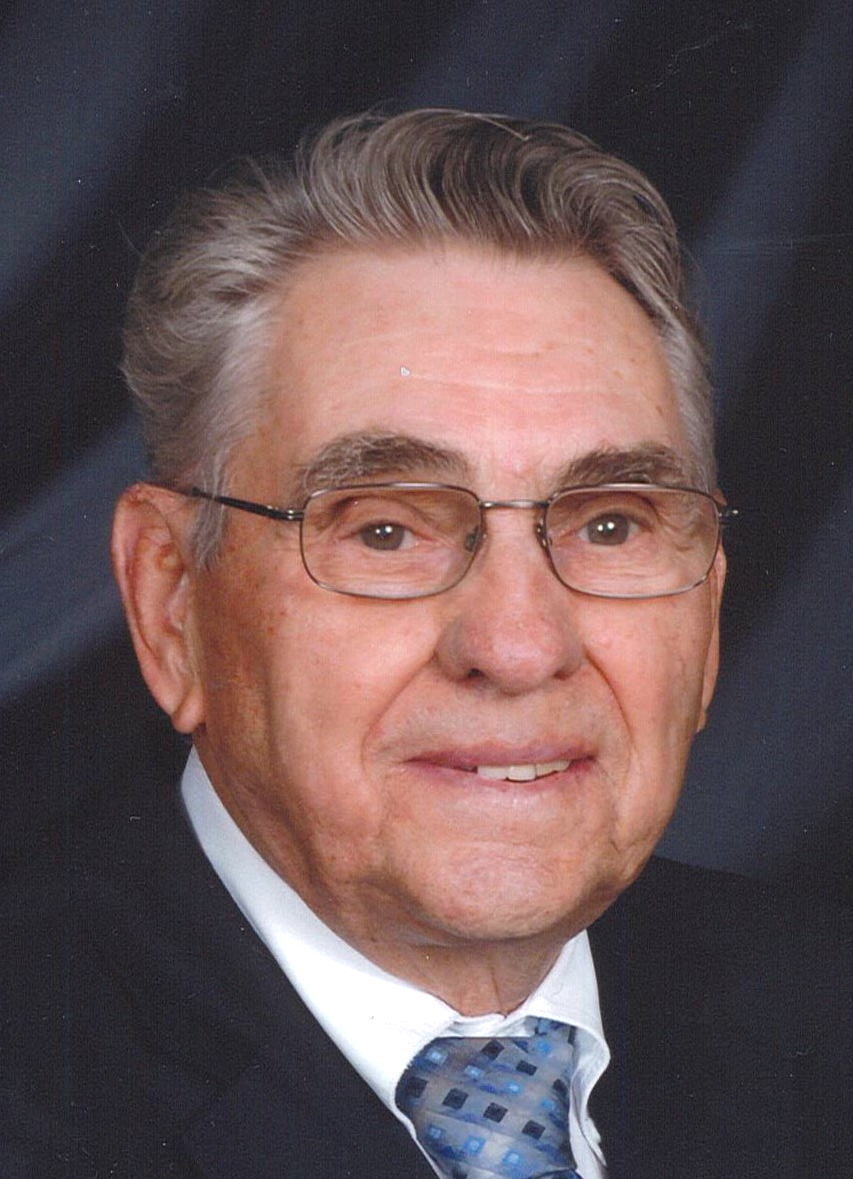 obituaries
Alfred A. Hauck: 1927-2020
Alfred A. Hauck, age 93 of Marion, S.D. and formerly of Menno, S.D., died late Sunday, Oct. 18, 2020 at the Tieszen Memorial Home in Marion. Graveside services were held Saturday, Oct. 24, at the Menno Cemetery, with Military Graveside Rites by the Rames-Bender American Legion Post #152 Honor Guard and the SDARNG Honor Guard.
Alfred Alvin Hauck was born March 24, 1927 to August J. and Magdalina (Koerner) Hauck in Hutchinson County on a farm 10 miles southeast of Menno. He was one of 11 children. He was baptized in 1927 by Rev. Bodenman and confirmed in June of 1941 by Rev. Kaempchen. He attended country school through the eighth grade. Alfred spent two years in the U.S. Army from 1951 to 1952, when he was sent to Korea and served as a staff sergeant in the second infantry division — second to none. During his service to our country he was wounded and received two Purple Hearts and the Bronze star for heroic achievement and service in a combat zone.
Alfred married Arlena Irene Roduner on April 14, 1963 at Salem Reformed Church in Menno by Rev. Rolmer. Alfred farmed all his days until moving to Menno in 1997 to retire. In 2016, Alfred received the Republic of Korea – Ambassador for Peace Medal as an expression of appreciation from the Korean government to U.S. servicemen and women who served in the Korean War. In 2018, Alfred moved to the Tieszen Memorial Home. Alfred also participated in the May 2019 Midwest Honor Flight to Washington, D.C., with his oldest grandson Jordan Hauck, which he described as the "trip of a lifetime." Alfred was an active member of the American Legion and Disabled American Veterans. He served as a deacon and elder of the Peace Christian Reformed Church of Menno for many years. Alfred enjoyed working mathematical transactions, spending time with his grandchildren and watching the Minnesota Twins baseball games.
Alfred is lovingly remembered by his wife, Arlena (Roduner) Hauck of Marion; daughter, Julie (Steve) Elling of Orlando, Fla.; son, Terry (Lynette Jonas) of Freeman, S.D.; grandchildren: Jordan, Mackenzie and Madison Hauck, and James Elling; sisters Verletta Kaufman and JoAnn (Donnie) Frasch; brothers Verlyn (Sharon) Hauck, Milo (Marilee) Hauck and Larry (Marilyn) Hauck; sisters-in-law Florence Hauck, Luella Teveldal, Lenora (Lyle) Pawlowski and Leona (Luther) Glaser, and many nieces and nephews.
Welcoming Alfred into heaven are his parents, August J. and Magdalina (Koerner) Hauck; sisters Viola (Melford) Maas, Luella (Loyd) Haarberg and Eleanora (Randy) Quast; brothers Clarence and Raymond Hauck; mother- and father-in-law Carl and Magdalena Roduner; brothers-in-law Garrett Kaufman, Raymond (Doris) Roduner, Melvin (Evelyn) Roduner and Leonard Teveldal.
The family kindly requests all memorials be directed to the Midwest Honor Flight, P.O. Box 22, Sioux Center, Iowa, 51250.