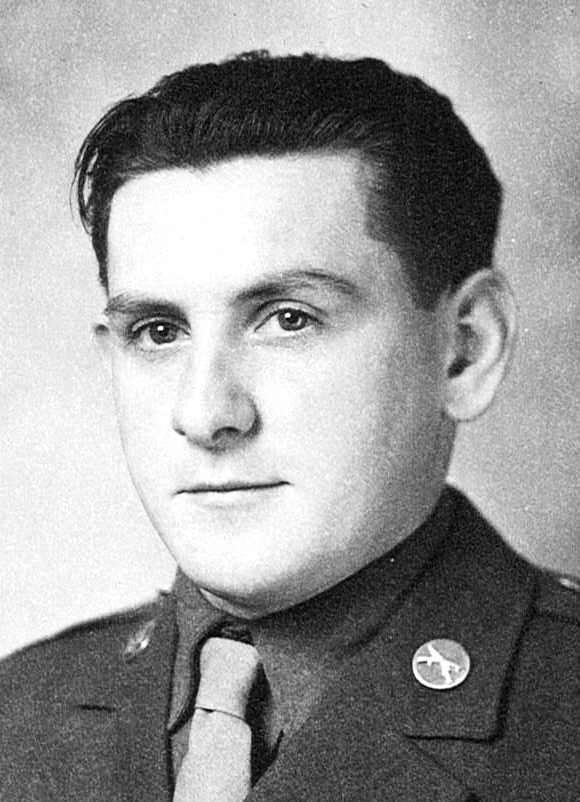 obituaries
Jacob Luikens: 1921-2020
Jacob A. Luikens, age 99 of Menno, S.D., passed away Saturday, Nov. 7, 2020 at the Menno-Olivet Care Center, Menno. A funeral service was held Thursday, Nov. 12 at the Immanuel Lutheran Church, Menno, with the Rev. Brian Mosemann officiating. Burial was in the Menno Cemetery, Menno, with Military Graveside Rites by Rames Bender American Legion Post # 152 Honor Guard and the SDARNG Honor Guard. Pallbearers were Jim Pesicka, Angela Pesicka, Emily Luikens, Melissa Weisser, Alycia Pesicka, Jaron Pesicka, Kaden Pesicka and Brenden Pesicka.
Jacob (Jake) Luikens was born in Hutchinson County to Rosina (Hein) and Fred Luikens, Sr. on May 25, 1921. He was raised on the family farm in rural Freeman, S.D. and received an eighth grade education from Heilbronn School in Hutchinson County. 
Jake was inducted into the United States Army on Aug. 25, 1942 and served at Fort Crook, Nebr. Jake was a member of the 2833 Engineers Combat Battalion. Jake proudly served in the United States Army during World War II. Battles and campaigns that he served in were Sicily, Rhineland, Southern France, Central Europe and Rome-Arno. He was wounded transporting troops across the Rhine in France and was awarded the Purple Heart. Other decorations and citations that Jake received were 5 Bronze Service Stars, Good Conduct Ribbon, World War II Victory Ribbon, and Bronze Service Arrowhead ATCM. Mr. Luikens was discharged from the United States Army on May 10, 1946 with a Certificate of Disability.
Jacob married Esther Lauren Bartsch Oct. 12, 1947 at the Immanuel Lutheran Church in Menno. Jake and Esther worked together at the tin shop. The couple farmed for a few years and eventually moved into Menno. Jake worked at the Menno Cenex before he started his own plumbing, septic and HVAC business and retiring for a second time from his business at age 78. 
Jake and Esther entered the Menno-Olivet Care Center on Jan. 4, 2016. Esther passed away on Aug. 30, 2016.
Luikens was honored at the 2019 Menno High School Veterans Day program where he received a Quilt of Valor for his service to our country from the Dakota Quilt Guild of Yankton, S.D.; this was the first presentation in Hutchinson County.
Jake was a member of the Immanuel Lutheran Church, the Menno American Legion Rames-Bender Post 152, and was also a member of the Lake Menno Association. Being a proud World War II Veteran, Luikens wore his American Legion service cap on every 4th of July, the July 4th Parade and Veterans Day. Voting in elections meant a lot to Jake including the 2020 Election. Just imagine how many elections he voted in during his lifetime. 
As an avid trapper, hunter and fisherman, Jake shared a lot of stories, adventures, and 'how to' advice with others. He loved to play pinochle with his brother, Albert; as well as ten-point pitch with others. Because of his love of baseball, Jake spent many hours watching baseball on TV; especially his favorite team, the Minnesota Twins. Grandpa Luikens played a lot of checkers with the grandkids and great-grandkids; laughing, joking, and challenging them but never letting the grandchildren win!
Jake is survived by his daughter, Brenda Dobbe of Parker, S.D.; daughters-in-law, Mary Ellen Luikens of Scotland, S.D. and Susan Beld of Cheyenne, Wyo.; three grandchildren: Jim (Kristy) Pesicka of Parker, S.D., Angela Pesicka of Parker and Emily Luikens (David DeBeer) of Sioux Falls, S.D.; great-grandchildren: Melissa, Jaron, Kaden, Alycia, Brenden; his brother, Albert (Irene) Luikens of Menno; sister, Ruth (Oscar) Dupraz of Chandler, Ariz.; sister-in-law, Mary Luikens of Freeman, and many nieces and nephews and other close relatives and friends. 
Jake was preceded in death by his wife, Esther; his parents; sons: Roger, Dean and Lewis; and siblings: Margaret (Oscar) Eisenbraun, Viola (Elton) Ulmer, Freida (Edmund ) Rempfer, Fred (Esther) Luikens and William Luikens.