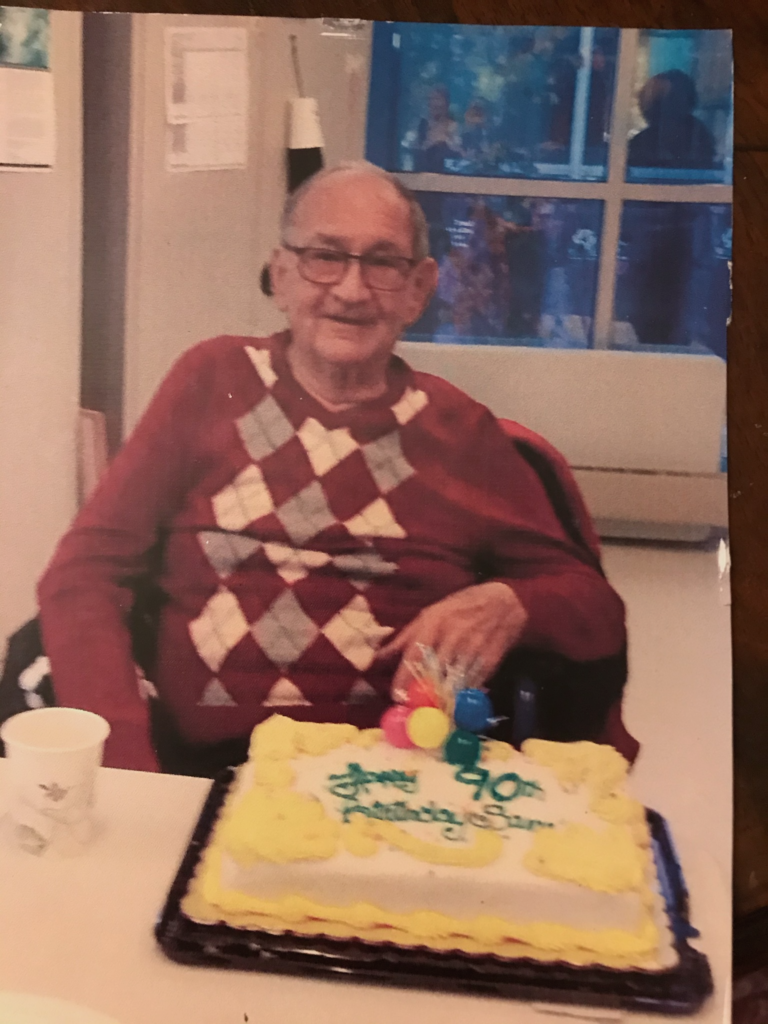 obituaries
Sam Hofer: 1928-2020
Samuel Herbert Hofer, age 91, died Nov. 8, 2020, at home in Denver, Colo.
Sam Hofer was born Nov. 18, 1928 in Hitchcock, S.D. to John JB Hofer and Katherine Kleinsasser Hofer. Sam became a Christian, was baptized and joined the Huttertal Mennonite Church in Freeman, S.D. in 1944.
Sam grew up on a farm near Huron, S.D., but when he was four years old their family moved to a farm near Dolton, S.D. He attended Dolton grade school. Sam went to Freeman Academy and graduated in 1947. He took one year of college at Freeman Junior College, Freeman, and obtained his teacher's certificate. He attended Grace Bible School in Omaha, Nebr.
Sam taught in a rural, one-room school for four years in the Dolton area. He lived at home, bought a car and enjoyed his time teaching. He and his brother, Paul, were called up for Army duty. They chose to do alternate service instead of going into the army. Sam came to Denver and worked at Mercy hospital as an orderly in surgery for two years
In Denver, Sam met Joyce Eigsti at First Mennonite Church. They were married Nov. 20, 1954 at First Mennonite Church, Morton, Ill. They lived in Denver for 11 years. Their first two daughters, Sharla and Joy, were born in Denver. Sam worked for Caterpillar in Denver and then transferred to Caterpillar in Morton, where he retired after 34 years.
In 1994 for their retirement years, Joyce and Sam moved to Denver. Here, Sam was known for his genuine Christian life and hospitality to many friends and strangers. Sam was social and would connect with many people. Sam volunteered with his grandchildren at their schools. He volunteered at the Self Help Store in Cherry Creek. He also volunteered at the Lakewood Culture Center, Lakewood, Colo. Sam enjoyed volunteering at the Colorado Symphony Gift Store at Boettcher Concert Hall, Denver.
Sam enjoyed travel and visited all the US states. He visited many international countries and attended several Mennonite World Conferences.
Survivors include his wife, Joyce Eigsti Hofer; four children: Sharla Marshall (Dave), Denver, Joy Hofer (Ricardo Lopez) Lakewood, Ross Hofer (Anne Marie Coughlin) Madrid, N.M. and Ellen Willman (Tim) Mequon, Wis. There are seven grandchildren and two great grandchildren. Living in South Dakota are two brothers, Ted (Naomi) Hofer, Sioux Falls, and Paul (Louann) Hofer, Doland.
He was preceded in death by his parents, John JB Hofer and Katherine Kleinsasser Hofer; one sister and two brothers.
His body was given for scientific purposes to Colorado State Anatomical Board, University of Colorado, Denver.
A memorial service was held on Nov. 14 at Glennon Heights Mennonite Church for immediate family members because of restrictions because of COVID-19. It was also broadcast via Zoom.