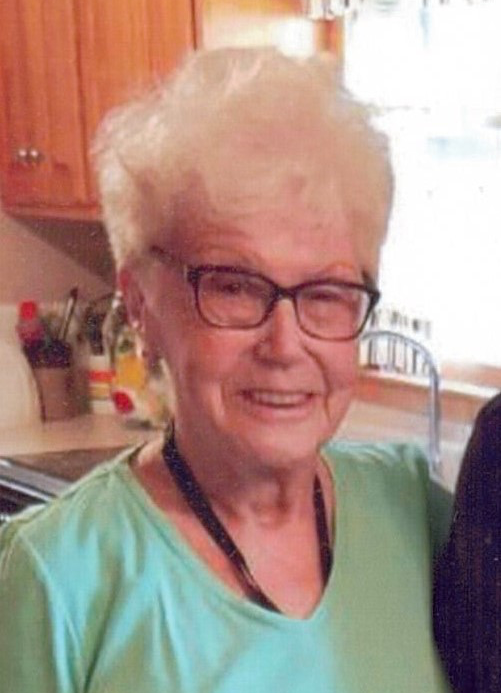 obituaries
Joy Janssen: 1933-2020
Joy Janssen, 87, of Marion, S.D., passed away on Dec. 8, 2020 at Freeman Medical Center. A private family graveside service was held on Dec. 12 at Greenwood Cemetery in Marion.
Joy was born June 13, 1933 in Salem, S.D. to Melba and Lewis Keysor. She had two older siblings, Lester and Audrey. She was named Dagmar Joy after a girl who stayed at their house while she attended high school, she said to call the baby Joy.
Joy went to Salem Public school for 11 years. On Sept. 5, 1950 she married Calvin Janssen. They had five children: Judy Kay, Sandra Marjorie, Nancy Elaine, Russell Alan and David Keith. They farmed and lived south of Marion.
Together with Calvin, Joy was a 4-H leader for many years.  She taught Sunday school and CE for many years at Emmanuel Presbyterian Church of Marion. Joy worked at the Tieszen Memorial Home as CNA for 26 years.  She enjoyed sewing, baking and being outside.
She was preceded in death by her parents; her husband, Calvin; brother, Lester; daughter, Nancy; and one great-grandchild.  Mourning her passing are her sister, Audrey Weidenbach; her children: Judy, Sandra (Doug), Russell and David (Elizabeth); 11 grandchildren; 19 great-grandchildren; and nieces and nephews.
The family requests that memorials be directed toward the EP Backpack program.