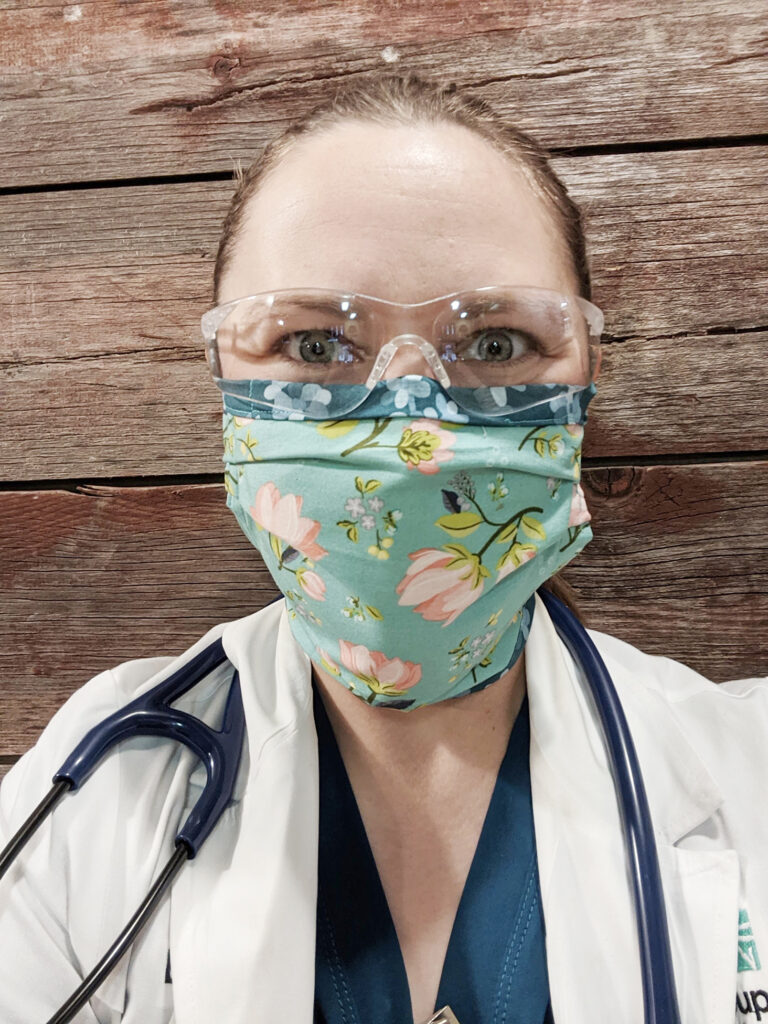 opinion
EDITORIAL:Â THE WRONG 'TIME'
Given all that we know about the challenges created by COVID-19 and the toll the virus has taken on health care systems and health care workers, it's hard to understand what Time was thinking when the magazine announced last week that Joe Biden and Kamala Harris had been named its 2020 Person of the Year.
It clearly should have been the health care workers fighting this ongoing global pandemic.
Time has a long history of acknowledging this nation's commander-in-chief through its yearly honor that dates back to 1927. In fact, according to Edward Felsenthal, editor-in-chief and CEO of Time, every United States President since FDR has been named Person of the Year at some point during their term. That makes 15 presidents, including President-Elect Joe Biden.
During an ordinary year, the Biden/Harris selection would be a good one, particularly given the ground Harris has broken as the nation's first female and person of color vice president-elect.
"The Biden/Harris ticket represents something historic," Felsenthal said. "Person of the Year is not just about the year that was, but also about where we're headed, and the next four years are going to be an enormous test of them and all of us to see whether they can bring about the unity they promise."
That may be, but this has been no ordinary year. The magazine's failure to recognize health care workers through its Person of the Year honor is a slap in the face to hundreds of thousands of frontline workers who have endured the worst public health crisis in a century with grit, determination, thick skin and an immense amount of compassion and grief.
By the end of the day this Monday, the number of COVID-19-related deaths in the United States surpassed 300,000, and 1.6 million worldwide. In the vast majority of those cases, we can presume that a health care worker was involved in the end-of-life moment, either working actively with the patient or offering emotional support to family members. There are also millions of others who have survived and/or coped thanks to their efforts.
These health care workers range from doctors and nurses on the ground floor in major metropolitan areas to administration and support staff at rural nursing homes, like Laura Wilson, who has spent the past 12 years as the administrator at the Tieszen Memorial Home in Marion. At the end of October, when COVID-19 was taking its toll there, Wilson talked with The Courier about the impact on her staff.
"It's awful; I don't know how else to describe it," she said, noting that the best-laid plans are no match for the virus, which impacted residents, staff and even members of her own family. "Yeah, this is personal. I've never seen anything like it."
Wilson called COVID-19 "a monster."
Who knows how many others in the health care industry would echo those sentiments and will forever be changed by the impact the coronavirus pandemic has had on their patients and their families, their co-workers, places of employment and own mental well-being. If ever there were frontline workers, it is these men and women.
They are the workers in places like Freeman and Menno, who on a regular basis are caring for people they know who are dealing with this pandemic — and at the same time dealing with all the other basic health care needs in the communities they serve.
Time certainly isn't tone deaf when it comes to the role our health care workers play. Just six years ago, in 2014, the magazine's Person of the Year was the "Ebola fighters," a reference to all health care workers who intervened during the Ebola virus epidemic in West Africa, which caused more than 11,300 deaths from 2013 to 2016 and thousands more to seek medical treatment in the years that followed.
And, in the issue before the 2020 Person of the Year edition came out, on Dec. 14, Time published a cover story called 2020: The Worst Year Ever that included an illustration of essential workers that prominently featured medical personnel.
"Essential workers continued to show up," the caption read, "risking their lives."
Exactly.
In a year when a contentious election and outspoken opinion is deepening this country's political divide, Time could have — and should have — found unity in something we all can rally around: the endurance and contributions of our health care workers.
Biden and Harris may be charged with leading and uniting this country for the next four years — no small task given the polarization — and there's no question that Harris' ascent into the highest position of power ever assumed by a woman is worthy of celebration.
But those who continue to work for the survival and well-being of the sick and their families on a daily basis, and all that is endured because of it, should be the ones held on the most prestigious mantel.
The Courier doesn't typically make a designation like this, but if we did, health care workers would clearly be the 2020 "Person of the Year."
Jeremy Waltner, Editor & Publisher