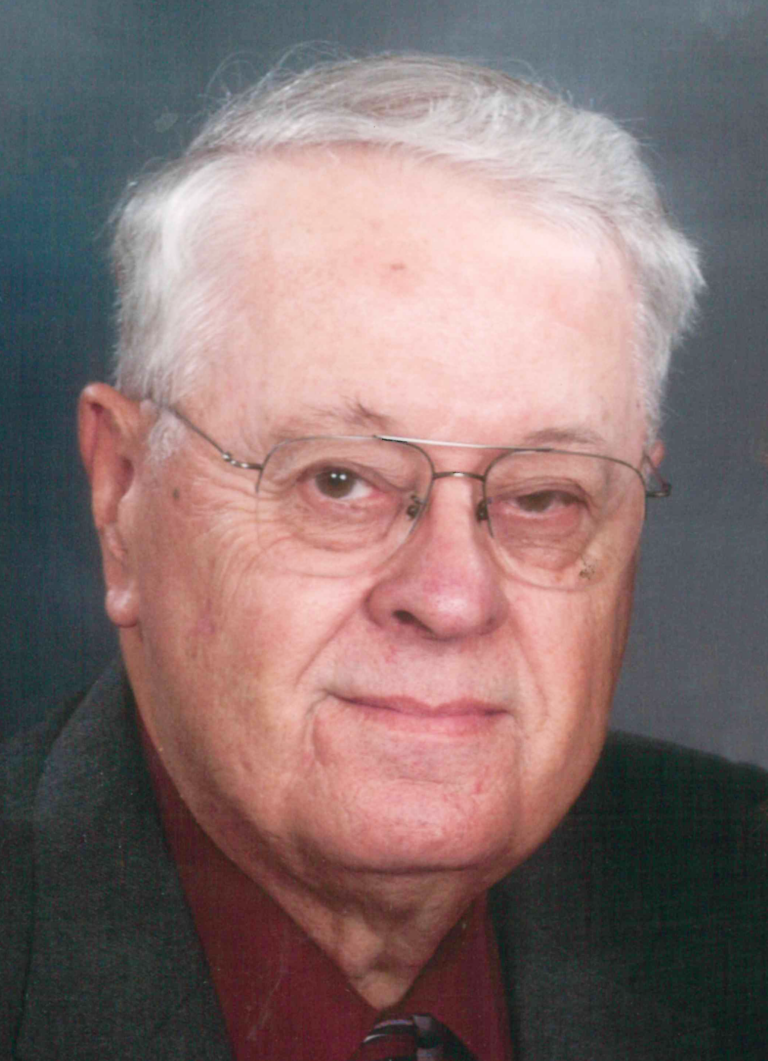 obituaries
Gene Kaufman: 1939-2020
Gene Elwood Kaufman was born to Walter and Anna (Miller) Kaufman on Oct. 16, 1939, on their farm near Freeman, S.D. He joined older brother, Duane, and was later followed by sister, LeAnne, and brother, Loren. Gene attended Fairview School District #96 country school, Freeman Academy, Freeman Junior College and Southern State College (Springfield, S.D.). As a teenager, he was baptized and became a member of Salem Mennonite (South) Church. Gene was a lifelong and active member of this congregation.
Music was an essential part of Gene's life from a very early age. Walter and Anna bought him a baritone horn at age five, and he and his family spent many hours practicing at home and performing together in church. Gene showed an aptitude for music early on. He had the distinction of being the youngest member of the East Freeman Band, where he developed his lifelong love of Sousa and King marches. He majored in music at Southern State College, graduating after performing an accomplished senior recital concert entirely from memory on the baritone horn, the recording of which is still treasured by his children. He came within three credit hours of completing his master's degree in music.
On Aug. 18, 1961, Gene married Virginia Ortman in a double wedding ceremony with Virginia's brother and Gene's high school classmate, Marlo Ortman, and Mavis Preheim. Gene and Virginia were happily married for 53 years.
Gene and Virginia spent the first two years of their marriage in Mount Vernon, S.D., where Gene was the instrumental music instructor while Virginia finished her elementary education degree at Dakota Wesleyan University. Following this, they served a two-year volunteer term with Mennonite Central Committee at Kings View Hospital in Reedley, Calif. These were years they would remember most fondly. Upon their return from California, Gene and Virginia taught instrumental music and third grade, respectively, for one year in Viborg, S.D. Gene concluded his teaching career teaching instrumental music in Marion, S.D. for 10 years.
In 1966, Gene and Virginia moved onto a farm about 15 miles east of Freeman where they farmed and raised three children: Kristine, Kenton and Karin. Gene and Virginia spent roughly 50 years farming together in an equal partnership, working side by side from sunup to sundown.
After retiring from teaching music, Gene was able to focus on music for pure enjoyment. He made sure that all three of his children selected a brass instrument to play, and he oversaw many practice sessions, including some frustrated and tearful ones. He was very invested in his grandchildren learning to play instruments as well, and when it was time to pick a solo for instrumental contest, would always encourage them to "pick one with lots of black on the page." Gene and Virginia never missed a music contest, concert or honors event of their children or grandchildren, and in later years were faithful attenders of their grandchildren's sporting events.
Gene enjoyed playing his baritone horn as part of small brass ensembles in South Church well into his retirement years, and also loved playing in 11 Schmeckfest pit orchestras. At age 80, he was still able to play some snippets of pieces from his college senior recital, and in the last months of his life, he was able to play his baritone horn in the memory care unit of Oakview Terrace, playing entirely by ear as he was accompanied on the piano.
One of the most important parts of Gene's adult life was the time he spent as a musical director. He served as the director of the South Church Men's Chorus for 24 years, during which the chorus celebrated its 50th anniversary with a concert given to an overflow crowd, and traveled to give concerts in Kansas. Both of these events were highlights of his life. Gene took great joy in selecting music for this group, finding new pieces and attempting challenging repertoire rarely performed in churches. Occasionally, he and Virginia would work together to create an arrangement of a song that he really wanted to try. When the South Church music library was destroyed in the fire of 1985, he and Virginia worked together to explore other music libraries to try to replace the lost pieces and rebuild the files.
As conductor for the Schmeckfest musical orchestra eight times, Gene loved the fun and camaraderie of those evenings of rehearsal. His directing and conducting style was reserved and minimalistic yet highly effective, as he knew how to use eye contact and small but meaningful hand gestures to get what he wanted out of a musical performance.
Gene and Virginia shared a passion for travel and throughout their marriage they enjoyed trips to Central and Northern Europe, Thailand and Nepal, Ukraine, Bosnia, Mexico, and Panama, to name a few locations. In their retirement years, they enjoyed volunteering in Arizona with Mennonite Mission Network's SOOP program.
After losing his partner and the love of his life in 2014, Gene's journey with dementia became more difficult. He passed away peacefully on Dec. 12, 2020, at Oakview Terrace in Freeman.
Above all else, Gene will be remembered as a loving husband, father and grandpa. He will be remembered for his love of people, his sense of humor and his commitment and devotion to his family and community.
Cherishing his memory are his three children: Kris (Brad) Carlson of Freeman, Kenton (Holly) Kaufman of Olathe, Kan., and Karin (John) Kaufman Wall of North Newton, Kan.; grandchildren: Ben (Bailey), Polly and Annie Carlson, Kate and Grace Kaufman and Abram and Mabel Wall; as well as his sister, LeAnne (Norman) Gross of Roanoke, Ill.; brother, Loren (Judy) Kaufman of Freeman; sister-in-law, Marie Kaufman of Freeman, S.D;, and brothers-and-sisters-in-law: Ellen Ortman, Marlo and Mavis Ortman, Orville and Janelle Ortman, all of Freeman; and a host of relatives and friends.
Memorial gifts may be designated to either Mennonite Central Committee or Freeman Academy Music Department and sent to: Kris Carlson, 28218 448th Ave, Hurley, SD 57036. A public celebration of Gene's life will be held at a yet-to-be-determined future date.