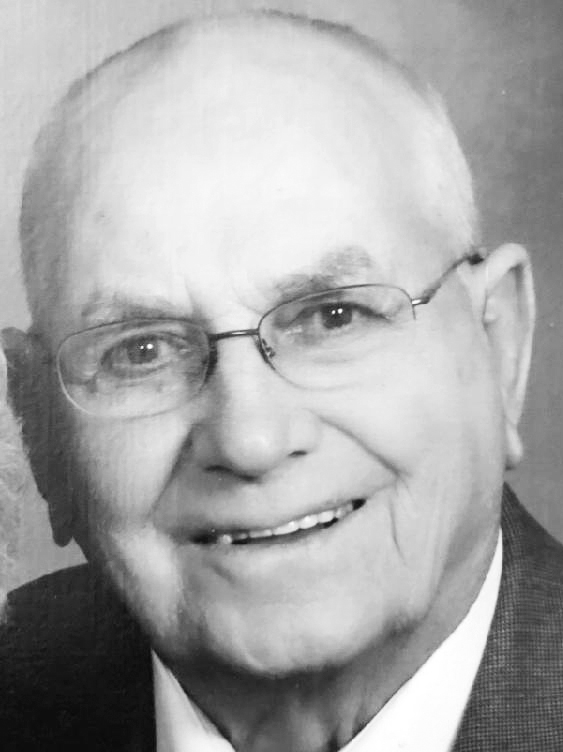 obituaries
Karl Tieszen: 1931-2020
Karl Tieszen
Karl A. Tieszen went home on Dec. 27, 2020 after a brief battle with COVID-19. He was born Sept. 21, 1931 to Abraham V. and Jacobina (Tiahrt) Tieszen. Karl attended and was baptized at Bethesda Mennonite Church in rural Marion, S.D., near the family farm.
Karl completed two years of I-W Service in a hospital in Roseburg, Oregon. Upon completing I-W Service, Karl returned to the Marion and Freeman, S.D. area to begin farming and married Bonita Miller on June 7, 1957. Karl and Bonita were married for 63 years and three children were born, Shawn, Pam and Jeff. After marrying Bonita, they attended the Salem Mennonite Church where Karl served as a trustee.
Dad's passion was farming, both livestock and crops. His love of farming started as a young boy on the family farm. Karl and Bonita farmed side by side through the years. In the early years there were beef cattle, and in later years they switched to dairy. Karl served as an AMPI, dairy cooperative, representative.
In 1993, Karl and Bonita moved to Freeman but remained involved in farming with Jim Dick. Dad continued to assist with farm work into his 80s and loved to drive tractor and grain trucks when needed.
Karl and Bonita enjoyed numerous trips and spending time in south Texas with friends and family. Dad also enjoyed fishing and spent many days with friends in a boat or on shore.
Karl was preceded in death by his parents, Abraham and Jacobina and three siblings: Norma, Paul and Dorothy Ann. He is survived by his oldest sister, Ruth; his wife, Bonita; children Shawn, Pam and Jeff; nine grandchildren and nine great-grandchildren.
A celebration of life service is undetermined at this time.