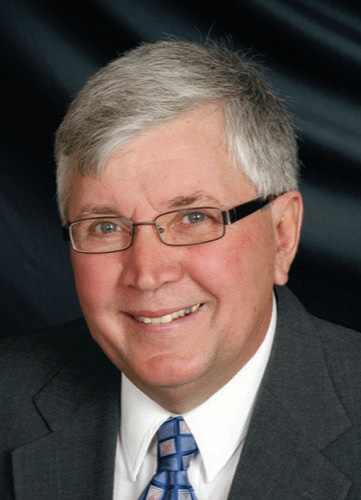 obituaries
Terry Auch: 1948-2020
Terry Auch, age 72 of Menno, S.D., passed away at home on Thursday, Dec. 31, 2020. Terry was diagnosed with brain cancer on Aug. 17. After three weeks of cancer treatments, he tested positive for COVID-19. He then spent three weeks at Avera McKennan Hospital and six weeks at Freeman Regional Health Services before returning home on hospice care.
A funeral service will be held on Monday, Jan. 4 at 10:30 a.m. at the Zion Reformed Church of Menno, with burial to follow at the Menno Cemetery. Visitation with family present will be held on Sunday, Jan. 3 from 5 to 7 p.m. at the church. Click here for a link to a livestream of the service.
Click here for a livestream of the service.
Terry was born on May 10, 1948 to Richard and Adella (Oswald) Auch at the Scotland Hospital. He was baptized and confirmed at Zion Reformed Church by Rev. William Korn. He graduated from Menno High School in 1966 and then served in the National Guard from 1967 to 1973.
On April 16, 1972, Terry was married to Marion (Sayler) Auch by Rev. Robert Stuebbe at Zion Reformed Church. Together they farmed for 48 years and were blessed with two children, Kevin and Kristi. Terry lived and worked on this same farm his entire life. He was an active member of Zion Reformed Church and served as Sunday school teacher, trustee and deacon.
Terry enjoyed being on the farm, watching and playing sports, traveling and attending any of his family's events. Each of his five grandchildren held a special place in his heart. He loved watching Kaylee perform in her many choir and band concerts and so badly wanted to attend her next choir concert at Northwestern College. He enjoyed spending time with Brandon teaching him how to farm. Brandon was a big help to his grandpa, especially the past couple of years. Terry always loved Paige's kind, gentle personality and often said her smile could light up any room. Terry enjoyed hearing about Blake's many hunting and fishing stories and was so happy Blake took after the Auch's love for hunting and fishing. Terry was proud to have a grandson who loved sports as much as he did and enjoyed watching Tannen play in his many sporting events.
Grateful for having shared his life are his wife, Marion, of Menno; one son, Kevin Auch and his wife Brenda of Freeman, S.D. and one daughter, Kristi, and her husband, Corey Stahl, of Freeman; five grandchildren: Kaylee, Paige and Tannen Auch, and Brandon and Blake Stahl; sister-in-law, Vi Korn, of Freeman; and sister-in-law, Ramona, and husband Charles Hoff, of Tripp, S.D.; and many friends and other relatives.
Terry was preceded in death by his parents, Richard and Adella; parents-in-law, Ruben and Martha Sayler; brother-in-law Roland Sayler and his wife, Sandra; sister-in-law Ruth Akins and her husband, Stanley; brother-in-law Ralph Korn; and two nephews, Douglas Sayler and Russell Akins.