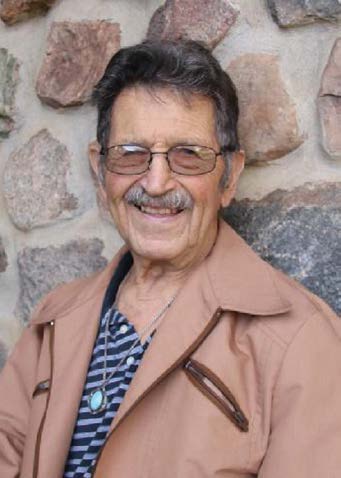 obituaries
John Eli Hofer: 1923-2021
John Eli Hofer, son of Rev. Jacob B. Hofer and Barbara E. Hofer (Wipf), was born near Dolton, S.D. on Oct. 29, 1923. He received his elementary education in Freeman Public School and graduated from Dolton in 1943.
As a young boy he grew up in a Christian home, where prayers and his studying of God's word was a part of daily life.
On June 13, 1943 he was baptized by his father, Rev. Jacob B. Hofer and accepted as a member of the Hutterthal Mennonite Church of Freeman, S.D. He was united in marriage to Edna L. Hofer on Jan. 9, 1948. They shared life's joys and sorrows together for 72 years. God blessed them with six children and many grandchildren, great-grandchildren and great-great-grandchildren.
In 1956 he became a member of Trinity Orthodox Presbyterian Church in Bridgewater, S.D. Through the years he helped the members of the church build a new church, which took a lot of hard labor from all of them.
Dad served in the Army in the Pacific Theater during World War II and received a Purple Heart while serving his country. He was also a member of the Bridgewater Fire Department for many years and the American Legion. He worked at various jobs including the Bridgewater Mill, Leiferman Implement, Sol's Packing Plant, and for 15 years operated Hofer's Service Station. After his retirement he kept busy with wood working; taking care of a large garden; and, whenever anyone in the family needed something repaired, dad was sure to fix it.
The family was very important to dad. He enjoyed their company around the table and on Sundays for dinner. No one can replace the love that he had for his family. He will be greatly missed. We sorrow not as those who have no hope. For our comfort is knowing that dad is with the Lord.
John passed away Jan. 1, 2021.
He was proceeded in death by his parents, Rev. and Mrs. Jacob B. Hofer; a grandson Rocky Hofer, granddaughter Roxsand Robertson (Hofer) and great-granddaughter Zariya Harbo; brothers Elmer (Slug) Hofer and Jacob Hofer; brother-in-laws Art Duerksen, Tom Lokken and Frank Boehm.
Those left to cherish his memory are his children Randy and Cheryl Hofer, Bridgewater; Vicki and Ron VanDenBerg, Highmore S.D.; Renae and Randy Ryden, Yankton S.D.; Brad and Lois Hofer, Bridgewater; Cordell and Linda Hofer, Bridgewater; Sharlene and Chuck Kuck, Bridgewater; 24 grandchildren; 44 great-grandchildren; and 17 great-great-grandchildren; brothers and sisters Mrs. Grace Duerksen; Mrs. Susie Lokken; Mrs. Evelyn Hofer; Rueben and Marlene Hofer; Ruth Boehm; Ronnie and Kathy Hofer.