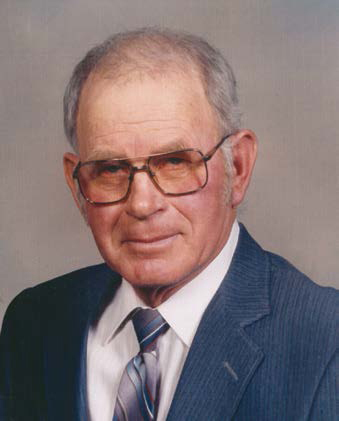 obituaries
Melton Langle: 1927-2021
Melton Edward Langle was born April 9, 1927 to Anton and Martha (Huber) Langle. He was baptized May 15, 1927 and confirmed June 29, 1941 at St. Peter's Lutheran Church at Clayton, S.D. He attended St. Peter's Parochial and Clayton District 65 Public Schools through eighth grade. He then worked with his father on the family farm.
On Sept. 8, 1950 he married Lorna Norma Dubs of Freeman, S.D. There were married by Rev. Paul Brill at St. Paul Lutheran, Freeman. To this union three children were born. They moved to the family farm. He loved farming, raising cattle, sheep and hogs. He also enjoyed trapping, hunting and fishing. Most of all he loved reading his Bible and defending it; that was the true word of God from the first chapter of Genesis to the last chapter of Revelations. While he was a member of St. Peter's Lutheran Church of Clayton, he served on various offices in the church. He also served as supervisor of Clayton Township for 25 years. Due to his wife, Lorna, being admitted to the nursing home in Freeman, he and Lorna became members of St. Paul Lutheran Church, Freeman. This allowed Melton to attend church service and then be with his wife the rest of the day. In August of 2015, he entered the Salem Mennonite Home until his passing on Jan. 1, 2021.
Those grateful for having shared Melton's life are his wife, Lorna; Jerilyn Haberman of Yankton, S.D.; Julaine (Marlo) Wieman of Canistota, S.D.; and Steven (Maureen) Langle of Clayton; eight grandchildren, 19 great-grandchildren; one sister, Betty Neuharth, and one sister-in-law, Bernietta Langle.
Melton was preceded in death by his parents, Anton and Martha Langle; his brother, Wilmer; a sister and brother-in-law, Eileen and Archie Klaudt; brother-in-law, Marvin Neuharth; infant sister, Helen; great-grandchild, Matthew Sealy; and son-in-law, Darold Haberman.