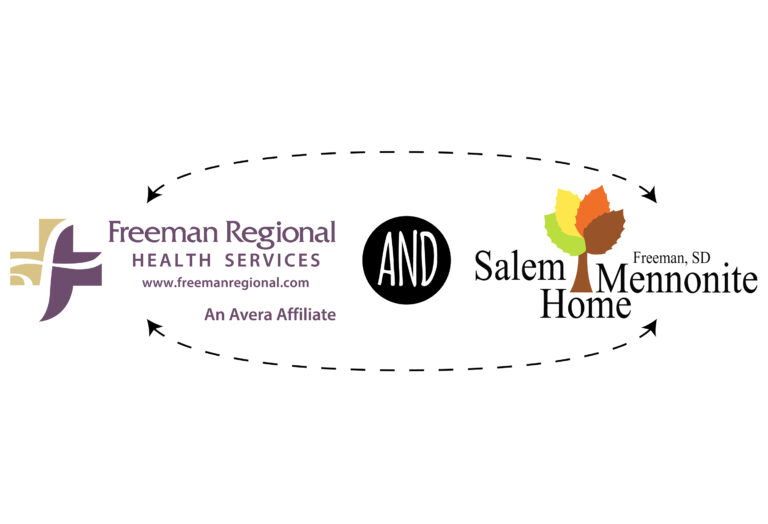 news
FRHS, SALEM HOME ANNOUNCE PLANS FOR NEW JOINT CAMPUS
Freeman Regional Health Services (FRHS) and Salem Mennonite Home (SMH) have entered into a cooperative arrangement to plan for the construction and development of new healthcare facilities in Freeman, SD. Both FRHS and SMH provide affiliated senior care services. SMH delivers assisted living care and independent living. FRHS serves individuals who require skilled nursing, long-term care and congregate independent living. The two organizations will address the continuum of care for the community they serve through a new planning and development agreement. FRHS and SMH signed the agreement for the "Unified Healthcare Campus Project" on January 6, 2021 to formalize how they will work together to offer healthcare services to all generations.
Through the new agreement, FRHS and SMH will move forward with the Unified Healthcare Campus Project to determine how to make decisions regarding the planning and development of new facilities, which will be located on a new campus within the city limits of Freeman. The agreement establishes a Leadership Committee comprised of representatives from FRHS and SMH Boards of Directors who will determine the leadership, governance, procedure and costs associated with planning the project. The committee will meet regularly to jointly review and oversee the collaborative efforts for both organizations and the work of the co-Project Managers.
Courtney Unruh of FRHS and Shirley Knodel of SMH are appointed as co-Project Managers. They will work together to coordinate the planning and reviewing of proposals for the physical design that will create a new unified healthcare campus. The location will include the new senior care, hospital and clinic facilities. The managers will oversee their respective teams who will determine how the continuum of care can be optimized to best serve the health care needs for the entire community.
Members of the Leadership Committee will update their respective governing boards regarding the project status including plans for the finance, construction, operation and ownership of the new healthcare campus. They will consider options such as connected physical space and common areas along with shared equipment and services. Both parties will need to attain approval from their respective boards prior to project implementation. This committee will be led by an appointed, non-voting community member who will represent the viewpoints of the public and facilitate the meetings to work towards building consensus for unanimous decisions and recommendations. While the committee continues to develop their strategy, both FRHS and SMH agree to accept donations on behalf of the project.