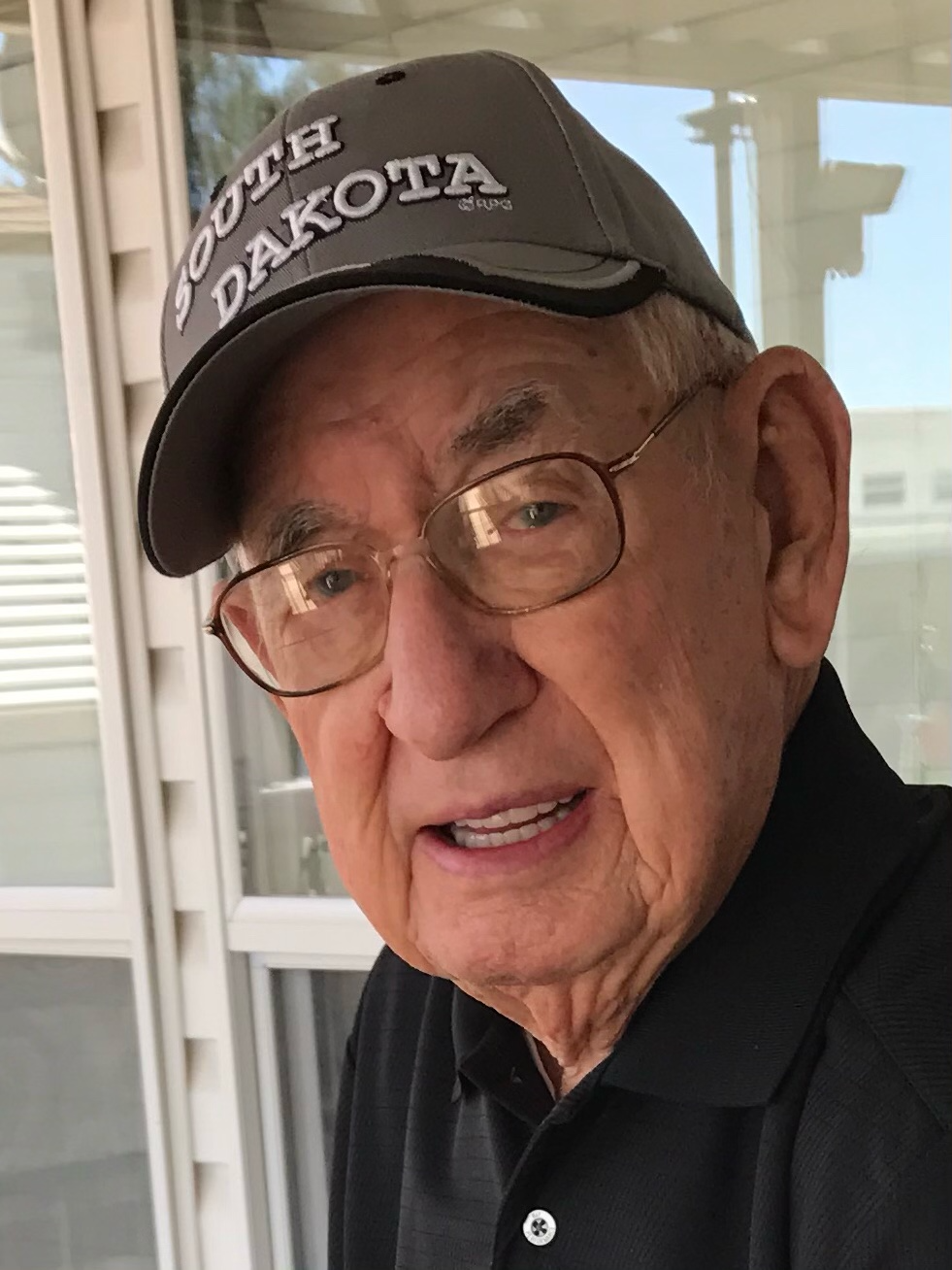 obituaries
Larry Tolzin: 1934-2021
We have all read books or seen movies about men who have overcome great odds and lived to be an inspiration to others in their lives. Sometimes we are lucky enough to be the son, daughter, neighbor or friend to such a man.
Larry Dean Tolzin, age 86, passed away on Jan. 8, 2021 in Phoenix, Ariz. Larry was born to Pearl and Lloyd Tolzin on Jan. 19, 1934 in Arlington, S.D. Cerebral palsy would challenge Larry but would never slow him down or define him throughout his life.
Larry graduated from high school in Lake Preston, S.D. and enjoyed fishing, working on cars, gardening and watching baseball. He was active as a student manager in sports and in the band and choir.  He was known to be a bit of a troublemaker especially with his best friend and future brother- in-law, Dick Patee.
As a young man, Larry owned a filling station in Lake Preston. He fell in love with a neighboring farm girl, Betty Friedbauer, and they eloped to marry in 1956. Larry and Betty both earned teaching certificates and they taught in a two room country school in Ideal, S.D. That was also the start of a family — four kids in four years. Larry often reminisced about having four kids in cloth diapers at the same time.
Larry went on to teach in White River, S.D.; Ramona, S.D.; Oldham, S.D.; Menno, S.D. and Eagle Butte, S.D. while going to summer school and earning his bachelor's degree in history and sociology. While teaching in White River, there was an opening for a band director. Larry took the position and found the true calling. One highlight of his life was marching alongside the Menno High School Marching Band in 1968 when they won the Grand Prize in the South Dakota American Legion Marching Completion. Many of the students in Menno bands become lifelong friends and "kids" of Larry.
Larry retired from teaching in 1973, moved back home to Menno and purchased the Menno Motel.  His wife Betty passed away suddenly in 1975 and he sold the motel and went to work as musical instrument salesmen for Mollet Music in Yankton, S.D.  In 1978, he married the second great love of his life, Barb Dusek. They ran the Swinging Safari Market in Menno for a short time before Larry went to work for the SD Department of Vocational Rehabilitation placing disabled citizens into jobs. It was a great fit for Larry.
Larry and Barb retired to Menno in 1997. He was active in the community as school board member, city council member and mayor. He was also appointed to numerous state boards including the Independent Living Council, the SD Workforce Development Council and the SD Board of Vocational Rehabilitation. He was awarded the Distinguished Service Award by Governor Rounds in 2006.  During retirement, Larry and Barb enjoyed camping, fishing, gardening and playing cards.  They also enjoyed being snow birds in their second home in Casa Grande, Arizona.
Larry was inspiration to all of us. He never used his disability as an excuse, never gave up, and always had smile on his face. In many ways, his life mirrored his favorite song as the director of the Menno Band … "A Swinging Safari."
Larry is survived by his wife, Barb; his four children: Allen, Mark, Celeste and husband Kevin, and Stacie and husband, Randy; his three stepchildren: Michelle, Craig and Keith; his grandchildren: Dustin, Devon, Miles and Quinn; six great-grandchildren; his sister, Betty; and an alumni of "kids" from Menno Marching Band.
Heaven just inherited a new band director – God Speed, Dad.