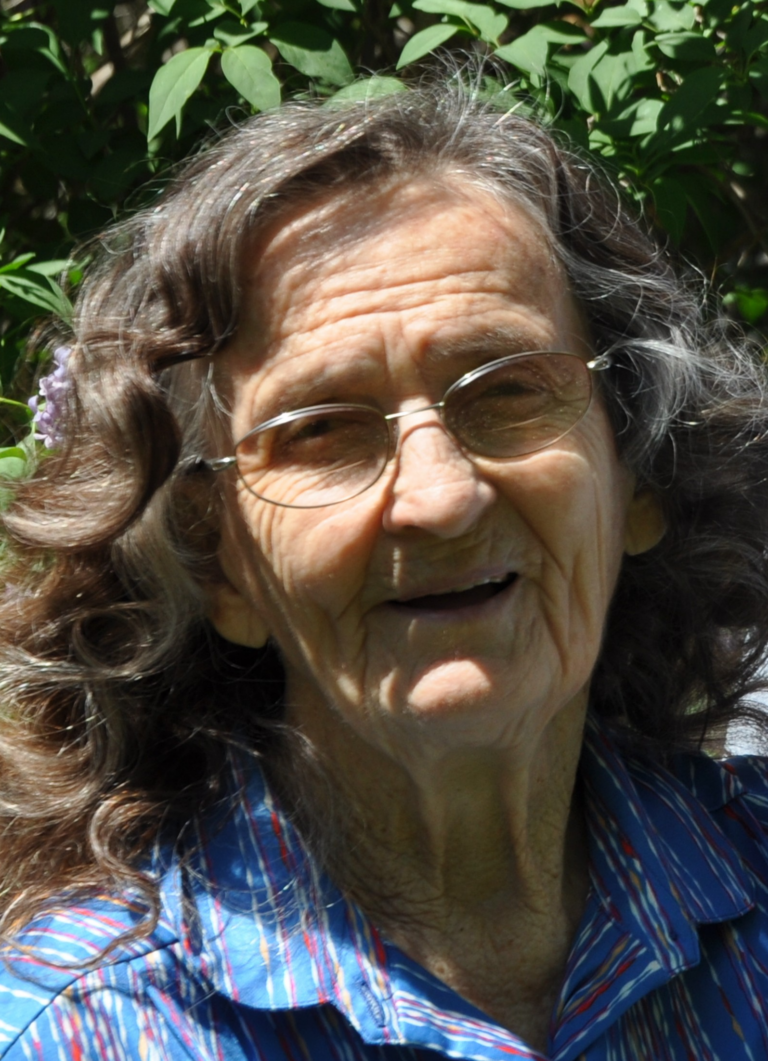 obituaries
Vilma Hansen: 1929-2021
Vilma Joyce (Wipf) Hansen began her journey on earth on Feb. 18, 1929. She passed from this life on Jan. 23, 2021 after a brief stay at Centennial Hospice Cottage (Sanford) in Sioux Falls, S.D.
Mom's parents, Paul and Velissa Wipf, created their family circle south of Freeman, S.D. on a farm on Highway 81. Their home was blessed with the birth of seven daughters: Vilma, Faye, Eleanor, Sylvia, Neva, Audrey and Twila — the "Seven Wonders of the World!" Much love, many giggles and so many memories were made and treasured. Mom's attended a country school south of Freeman. Little did she know the early lessons on the farm would serve her for life.
Mom attended Freeman High School where she met the love of her life, Robert Hansen. On June 16, 1946, Dad and Mom were married and created the team of "Robert and Vilma." And what a team they were. They embarked on a life together, claiming their stake in the world. They moved to Sioux Falls and secured jobs at John Morrell's; Mom worked in the payroll department. But the love of country living beckoned then back to Freeman. They moved to a family farm southeast of Freeman. They worked shoulder to shoulder planting and harvesting field crops, breeding cows, chickens, pigs, sheep … this was the life they chose to spend together. With horses they started the hard work of farming and soon started to acquire farm machinery and more land. Mom was not just a farm wife. She spent many hours on the tractor in the field. A memory tickle is the smell of the Coppertone suntan lotion she wore because they did not have the cab on the tractor for many years. Early mornings, long days, hard work and always side by side — the life they chose together.
The links in Dad and Mom's family circle grew with the birth of daughter, Jo and sons John and Don. By example, they were taught the value of hard work, honest dealings and keeping love and family first. Aside from helping with the outside chores and field work, Mom kept the family fed. Baking bread three times a week for sandwiches in field and school lunch boxes … always a great smell in the kitchen. In recent years, it always brought a smile to her face when her nieces and nephews talked of visiting the farm and eating her cheese sandwiches. Another favorite was "frosting crackers" (chocolate frosting between two saltine crackers). Most everything she made was from scratch in the farming years and the meat from butchering kept the table full.
After 40 years of farming, they decided to make a change and tried the life of cross-country trucking with Hansen Trucking. They purchased their own Kenworth semi-truck and took to the road. The long hauls required sharing the driving abilities and Mom stepped up to the plate.
After a few years of trucking, they realized the trucking life wasn't for them. They missed the life they loved — being together and home every night. They moved to Freeman in 1987. Mom worked at Fensel's for many years tending plants in the greenhouse and doing laundry for the motel. She loved doing laundry. In the beginning, on the farm, Mom used a wringer washing machine and hung clothes on the line to dry. The weekly wash took all day. Eventually they owned an automatic washer and dryer and her love for doing laundry continued.
When they retired, they enjoyed many hours sitting on their swing on the deck of their home. Many conversations on the swing were about the life and memories they shared for so many years.
After Dad went "home" in 2018, Mom moved to Trail Ridge Assisted Living in Sioux Falls. She won the hearts of the staff with her humor and joking. For all the beautiful memories Mom and Dad had made for 72 years, Mom was losing her cache of memories to dementia. Her greatest concern was "where is Robert." To ease her mind, we told her she was helping John on his ranch out in Gregory. And she would smile. This was an answer that she accepted and it gave her comfort.
Mom went "home" on Jan. 23, 2021 after a brief stay at Sanford Centennial Hospice Cottage. We believe Mom felt she had one task left. She wanted people to talk and reminisce on memories and share them. And we did. She accomplished the task and we are comforted with the thought that she is reunited with the love of her life. We can envision her sitting and talking with Dad and her son, Don.
Mom was preceded in death by her parents, Paul and Velissa Wipf, and son, Don Hansen.
Cherishing the Moments and Treasuring the Memories of Mom are her children, Jo (Roger) Preheim and John (Cheri) Hansen; grandchildren: Chad, Matt, Nick, Nate, Peg, Paul, Kim and Kari; great-grandchildren: Hannah, Emily, Owen, Judd, Amiah, Carlie, Sarah, Cody, Haylie and Jaycie; and great-great-grandchildren: Ruger, Bear, Sebastian, Leona, Maisy, Murphy, Oliver and Mia.
Celebrate Mom's life … she did! We will be celebrating her life on Friday, Feb 5 at 10 a.m. at Bethany Mennonite Church, Freeman. In consideration for all who gather for Mom, we are asking everyone to wear a mask.
Card of thanks
We want to thank all of her caregivers for the loving care she received at Trail Ridge and Sanford Hospice Centennial Cottage.  They are all "Angels on Earth".  This past year was especially difficult with the pandemic and all of their efforts to keep Mom safe are recognized and appreciated.