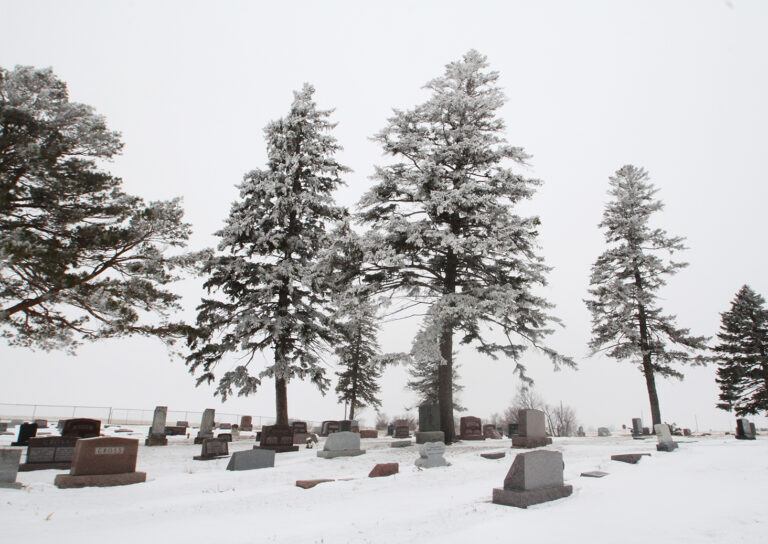 photo day
PHOTO OF THE DAY: FROSTY FRIDAY
The Freeman Cemetery one mile west of town is pictured on a frosty, foggy Friday afternoon. As has been the case on multiple occasions this winter, the scene is made beautiful by hoarfrost — ice needles that form on objects. According to a acueweather.com:
The term "hoarfrost" is derived from the Old English meaning of frost resembling an old man's beard. With the exception of those who have never ventured out of the tropics, most everyone has witnessed frost during the early-morning hours at some point during the cold weather season.
For those that have not, it's that fuzzy ice that forms on the windshield and damages tender flowers and vegetables during the spring and fall.
From a more scientific standpoint, frost or hoarfrost forms when moisture in the air skips the water droplet stage and appear directly as ice crystals on an object.
However, hoarfrost is much more rare and photogenic than your standard windshield or garden variety frost.
For one, the needles of ice in hoarfrost can become several inches long in extreme cases and can form on the sides of and beneath objects, as well as on top.
Frost and hoarfrost can only form when the air and objects are at or below freezing.
However, while frost may form when the air is relatively dry, the air must be quite moist for hoarfrost to form.