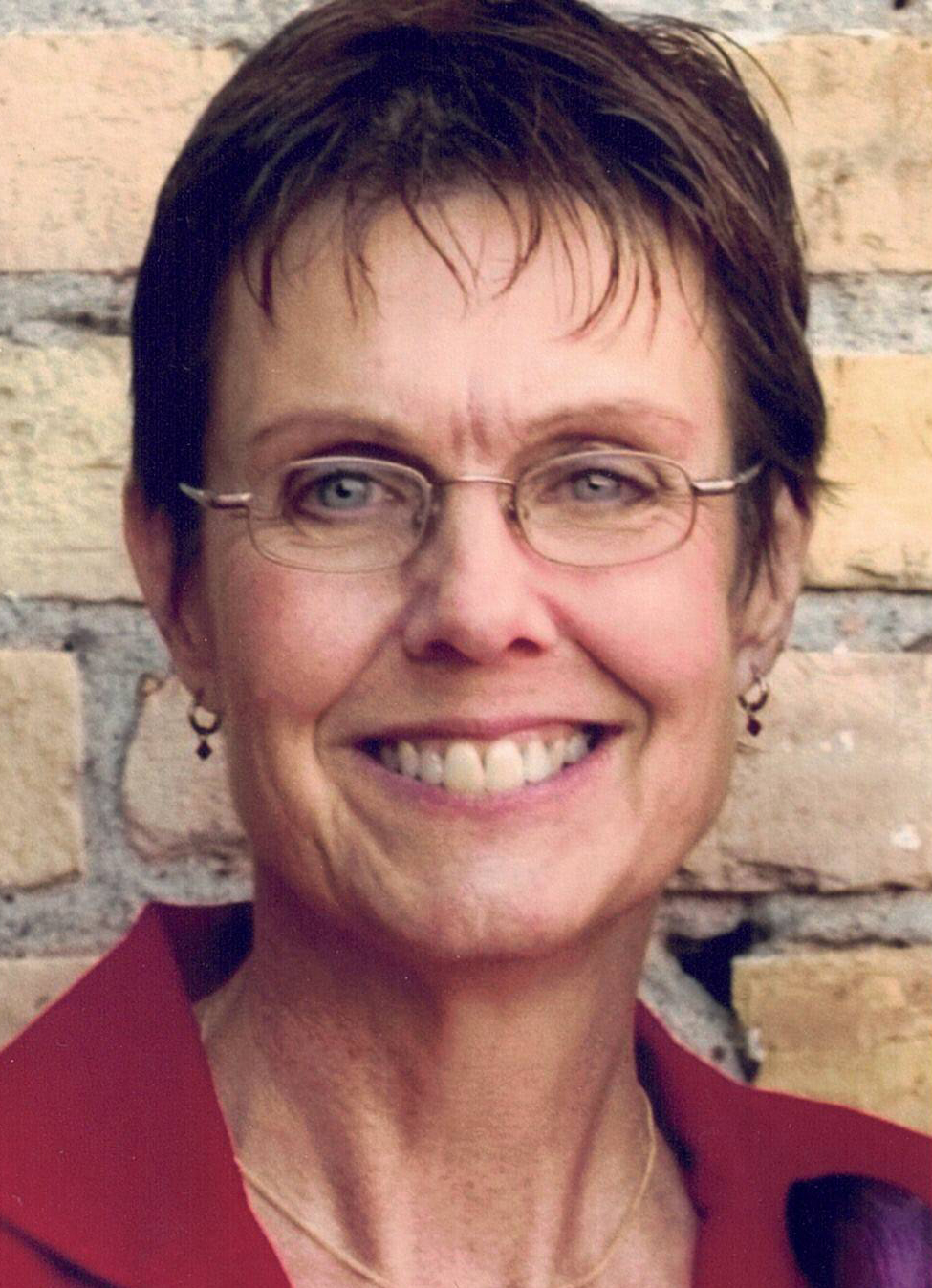 obituaries
Kristy Waltner: 1955-2021
Kristy Waltner, aged 65, died Sunday, Jan. 31, 2021 at Oakview Terrace in Freeman, S.D. A memorial service will be held at 10 a.m. on Saturday, Feb. 13 at the Salem-Zion Mennonite (North) Church of rural Freeman, located at 27844 443rd Ave, Freeman, SD 57029. Visitation will be Friday, Feb. 12 from 5 to 7 p.m., also at the church. Memorials should be directed to the Alzheimer's Association.
Kris was born April 23, 1955, in Watertown, S.D. to Cyril and Mae Jensen. She grew up in Lake Norden, S.D. and graduated from Hamlin High School in 1973.  
 She married Bill Waltner on Dec. 22, 1973 in Lake Norden. They were blessed with four children: Heather, Ryan, Evan and Kathryn. 
 During their time in Lake Norden, Kris worked in Watertown as an orthodontic assistant until 1976. In 1976 the family moved to Bill's home community of Freeman.  
After 11 years as a stay-at-home mom, Kris began working as an optometric lab technician for Kaufman Optometric in 1987. 
In 1993, Kris started her post-secondary education and obtained a major in biology — as well as a major in American Indian Studies — from the University of South Dakota in 1999. She went on to receive a master's degree in history from USD as well as a master's degree in Pastoral Ministries from Mount Marty College. While completing her graduate work at USD, Kris taught several history classes at USD and continued to do so until her health failed.  
She and Bill had an interest in archeology, and together they volunteered on a number of archaeology digs across the state of South Dakota. Kris also served as treasurer for the South Dakota State Archaeology Society for several years. 
Kris loved nature and animals. Her horses and cats were given the best of care. She enjoyed feeding birds and watching them come to the feeders on a daily basis. Her summers were often spent raising and releasing monarch butterflies. Over the years, she released over a thousand monarchs. And more than once, she asked Bill to stop the car so she could pick up a turtle and place it safely at the edge of the road. Throughout her years, especially during the later stages of Alzheimer's, she enjoyed driving through the countryside observing eagles, deer, waterfowl and other wildlife.  
Kris was also very skilled with the sewing machine and made numerous dolls, Halloween outfits, church banners and other numerous craft items. 
In 2011, at the age of 55, Kris was diagnosed with early-onset Alzheimer's disease. She faced the disease courageously and stoically. She managed to have many good days when she was able to laugh and smile. Understandably, she also had difficult days with moments of frustration and moments when her spirits were low. Despite those difficult times, she never voiced any complaints. Even as her health declined, she touched many lives in the daycare facilities and nursing homes where she spent time. 
Kris and Bill moved to Sioux Falls in 2014. Ceili Cottage, a venue which offers adult daycare services, became her second home for several years. She thoroughly enjoyed attending the Cottage on a daily basis. Words cannot express the gratitude the family has for the care that she received at the Cottage. In 2019, as her health continued to decline, she moved to Dow Rummel Memory Care Unit for a brief period of time, then moved to Oakview Terrace Nursing Home in Freeman. She was visited by friends on a frequent basis and the family is so grateful for those visits and for the excellent care she received at Oakview Terrace. 
Our wife and mom will be remembered for her unique tastes, for being her own person, for her love of animals and nature, for her love of bright, colorful socks and clothing, for her taste in funky jewelry, for her unique and incredible sense of humor, for her selflessness, her amazing and infectious laugh, for her ability to make anyone feel like part of her family, her creativity, her independent spirit, her generosity but most importantly for her love of others and her caring spirit. 
Grateful for having shared Kris' life are her husband, Bill; two daughters: Heather Murray, Tea, S.D. and Kathryn Waltner, Upton, Ma.; two sons: Ryan (Sarah), Chancellor, S.D. and Evan (Becky), Freeman; sisters-in-law and brothers-in law: Lynne and Elmer Voth, Newton, Kan., Fred Goering, Moundridge, Kan. and Ginny and Paul Crabb, Columbia, Mo. She has 10 grandchildren: Aftyn Murray, Karsten Murray, Hunter Murray, Sierra Waltner, Jaeden Waltner, Allegra Waltner, Stetson Waltner, Tristan Waltner, Alice Grandbois and Ray Grandbois. 
She was preceded in death by her parents, as well as her father-in-law and mother-in-law, Ray and Welma Waltner and sister-in-law Donna Goering. Kris' family respectfully requests the use of masks at her services. Any donations may be made to the Alzheimer's Association.  
The memorial service will be live streamed. Click on the following link to view the service: https://youtu.be/Jej_EHlBiLs 
In lieu of the traditional sharing time, the family asks that you share your memories, stories, and thoughts via a video clip. Email your video clip to Nathan Schrag:  schrag41@gmail.com. Nathan will compile the videos and present the compilation to the family. This compilation will be viewed by immediate family only. Please submit your videos to Nathan by Wednesday, Feb. 10. 
In honor of Kris, please feel free to wear your wildest socks and your most colorful outfits instead of your usual funeral wear.