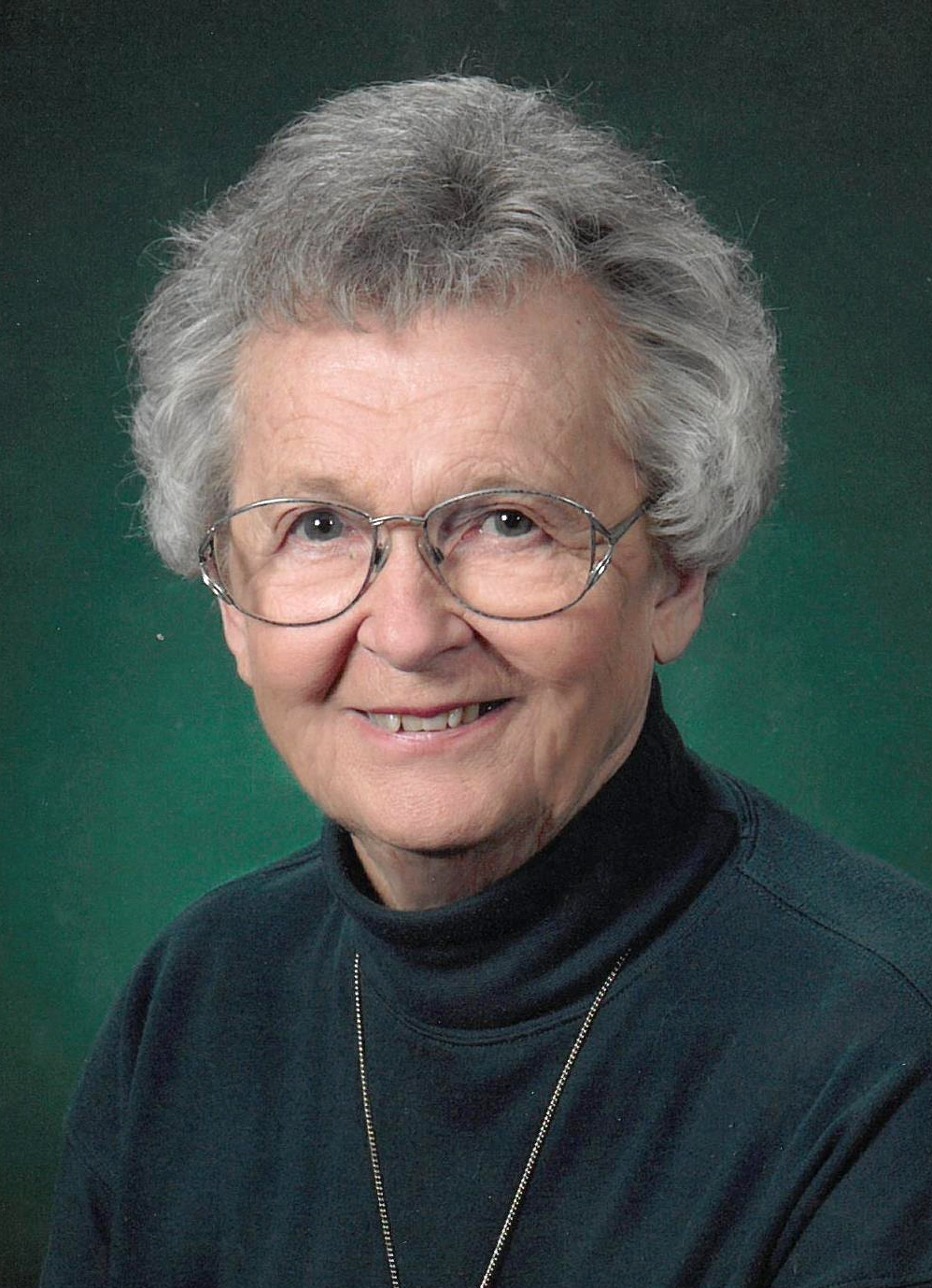 obituaries
Mary Graber: 1933-2021
Mary Ida Graber, 87, of Goessel, Kan., died Thursday, Jan. 28, 2021 due to advanced dementia. She was born June 20, 1933 on the family farm north of Freeman, S.D., the daughter of John and Matilda (Hofer) Nachtigall.
Growing up, Mary attended school at Freeman Academy in South Dakota. After graduation, she attended one year at Tabor College in Hillsboro, Kan., and one year at Bethel College, in Newton, Kan. She continued her education at the University of Chicago and State University of South Dakota in Brookings, to complete her bachelor's degree of home economics. She later earned her master's degree in school counseling at Emporia State University in Emporia, Kan.
Mary was united in marriage to Ralph Graber on Aug. 29, 1953 at Salem-Zion Mennonite Church in Freeman. This church was the center of the family's life (1965-1974) where Mom engaged in various activities.
She was a dedicated pastor's wife and served in the church in many ways as Bible School Coordinator, leading Sunday school, accompanist, children's story, and many other administrative tasks. Mary was a beloved home economics teacher throughout the years at Emery, S.D. (1970-1975); Versailles, Mo. (1875-1978); and Goessel (1978-1996), where she also served as a school counselor and FHA and pep club advisor. In retirement she continued her teaching role as a substitute teacher in surrounding school districts, planned and served meals at the Goessel Senior Agape Center (1903-1907) and served as a board member (1903-1908) for the Mennonite Heritage and Agricultural Museum of Goessel.
Mary has always been busy with many projects in the home. She sewed many articles of clothing through the years for her family and grandchildren. She always had many craft projects ready to engage with grandchildren. In addition, she attended many ball games, choir and band concerts, and enjoyed hosting the grandchildren at her small acreage for horseback riding. 
She is survived by her children: Douglas (Nancy) Graber of Goshen, Ind., Donovan Graber of Galva, Kan., Warren (Lisbeth) Graber of Sioux Falls, S.D., Joan Kaufman of Harrisburg, S.D., Anita Bailey of Panama City Beach, Fla., and Corbin (Tonya) Graber of Divide, Colo.; as well as grandchildren and great-grandchildren.
Mary was preceded in death by her husband, Ralph Graber; parents, John and Matilda Nachtigall; brothers, Alfred and Andrew Nachtigall; sister, Alice Ulrickson; and grandson, Matthew Graber.
A private graveside service will be held for the family. Family and friends are invited to a virtual celebration of life service, which will be held on Saturday, Feb 13 at 10 a.m. For the Zoom link, please RSVP to graberfam@gmail.com. Memorial contributions may be made to Bethesda Home, Goessel, KS and Rocky Mountain Camp in care of Miller-Ott Funeral Home, PO Box 96, Goessel, KS 67053.