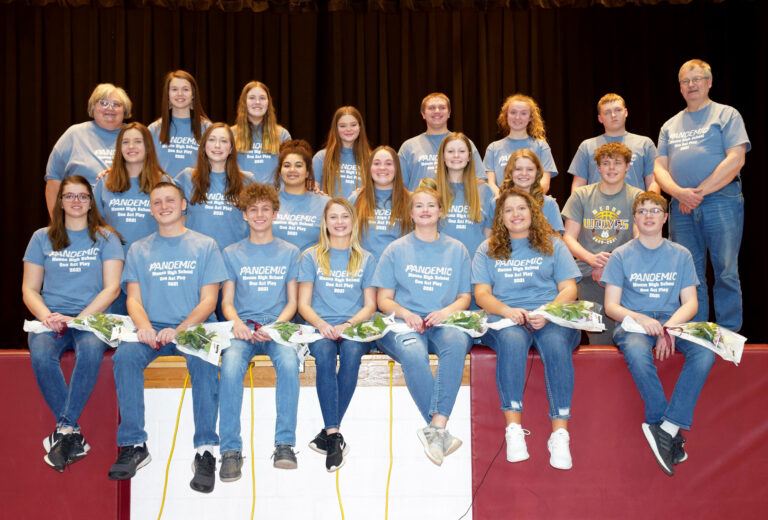 news
NEW: MENNO ONE-ACT WINS STATE SUPERIOR
JEREMY WALTNER  – PUBLISHER
"Pandemic," the Menno High School one-act original that recounts the first two months of the coronavirus pandemic, won a superior at the State One-Act Festival held remotely in Brookings Friday and Saturday, Feb. 5 and 6. Menno performed late Saturday morning and was notified of the top honor early Tuesday evening, Feb. 9.
Additionally, Kyle Kyriss, Carly Herrboldt, Caden Fischer, Adrian Nusz, Brady Fergen, Kaelea McCoy, Chandler Dant, Salome Carr, Alexis Hogeland earned honors for outstanding performances.
"I am so proud of my students who were a part of one-act," said Betsy Knodel, who co-directed the play with Martin Sieverding. "Each and every one of them put forth their best performance on the stage in Brookings on Saturday; being able to create a play that reflects history that is taking place today is an amazing feeling."
Knodel, who co-authored the play with Kyriss, McCoy and Laura Fischer, said state festival judges encouraged the students to add onto the story "as a testament to history" and also create a vlog about the pandemic.
"They were extremely complementary to our students and surprised that such a small community could have such a large impact in the theater," Knodel said.