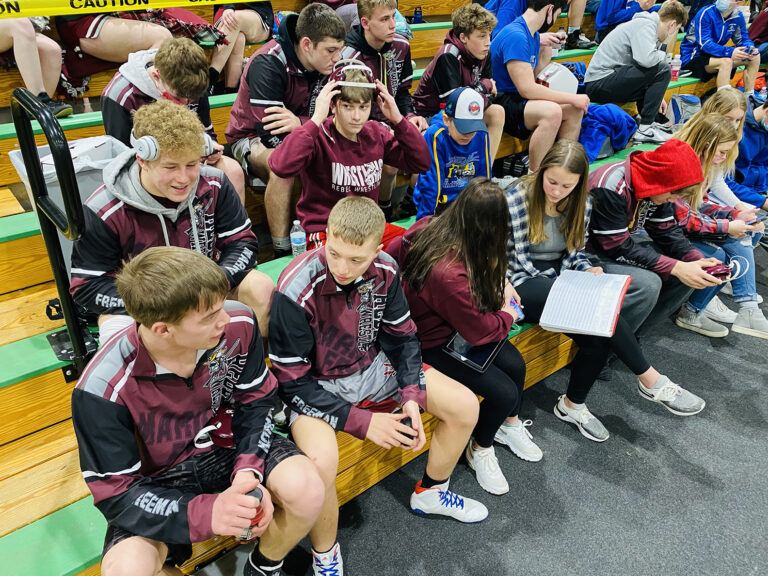 photo day
PHOTO OF THE DAY: AT THE REGION
Wrestlers from Marion/Freeman sit in the bleachers near the end of the opening round of the Region 2B Wrestling Tournament, just moments after Owen Eitenmiller, lower left, pinned Chester Area's Aidan Shaw to advance to the quarterfinals. The Rebels are in Salem all day today for the region tournament, which got underway at 9:30 a.m. and will continue into the afternoon.
Action is taking place on two mats inside the McCook Central gymnasium, and is being live-streamed. 
To watch Mat 1, click here.
To watch Mat 2, click here.