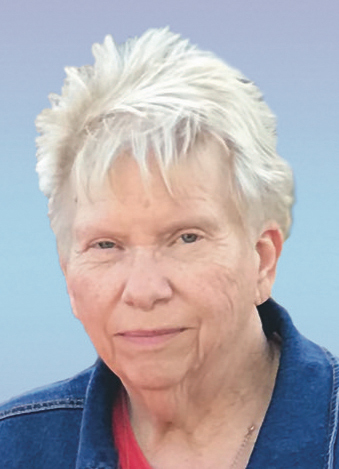 obituaries
Lorna (Fensel) Prunty: 1945-2021
Lorna Emily (Fensel) Prunty, passed away peacefully Feb. 20, 2021.
A visitation and viewing with family present will be held from 12:30 to 2 p.m. on Saturday, Feb. 27 at Bethany Mennonite Church, 509 South Juniper Street, Freeman. A funeral service will follow at 2 p.m. at the church. 
A service is scheduled for Saturday, Feb. 27 at 2 p.m. at the Bethany Mennonite Church, with pastor Shane Van Meveren officiating. Interment will be in the Freeman City Cemetery.
Lorna was born Oct. 19, 1945, to Wilmer and Emma (Miller) Fensel in Freeman, S.D. She was welcomed by her two sisters, JoAnn and Sara. Lorna graduated from Freeman Academy in 1963. Her family attended Bethany Mennonite Church. This was a place she loved her entire life. She had many fond memories of the friends she had there. It was always "home" to her.
A young man from Prunty Construction noticed Lorna while his company was working in Freeman and he pursued her without hesitation. Terry Prunty and Lorna were married at Bethany on Dec. 27, 1963. The couple was blessed with two children, Melissa and Michael. They have made Sioux Falls their home for many years.
Lorna worked in home health for a number of years, where she met many dear friends. Even after her health didn't allow her to continue working, she still remembered them on their birthdays and at Christmas. Up until a few weeks ago she was still taking homemade goodies and other groceries to them. Caring for the aged population was Lorna's passion and she did it very well.
Lorna inherited a deep love of nature from her parents. She really enjoyed working out in her raised gardens, canning her produce, and planting flowers.
She continued that until the end of last summer. Lorna also loved birds and squirrels. She had feeding places set up at different locations in their yard. She also had an electric watering dish on the deck. At the end Lorna couldn't get out to do those chores and when she told you to go out and feed the birds, give fresh water, and food for the squirrels she meant do it now!
Two and a half years ago, Lorna was diagnosed with colon cancer. This was a shock, but she took it on full speed ahead. She made new friends at the Avera Cancer Center and would take them treats and gifts when she went to chemotherapy. She fought the good fight and adjusted her life to this unwelcome presence until a week ago she decided to stop treatment. Lorna found peace and comfort in her faith through favorite bible verses, Bethany ministry, and friendships. The television ministry at Bethany enabled Lorna to be back "home" every Sunday at 4 p.m.
Lorna was a very generous person. She helped many people in many different ways and she will always be remembered for that. Lorna peacefully left us to go to her home in Heaven. There to welcome her were her parents, Wilmer and Emma; her sister, Sara; and two nieces, Karen Cressman and Lori Candy.