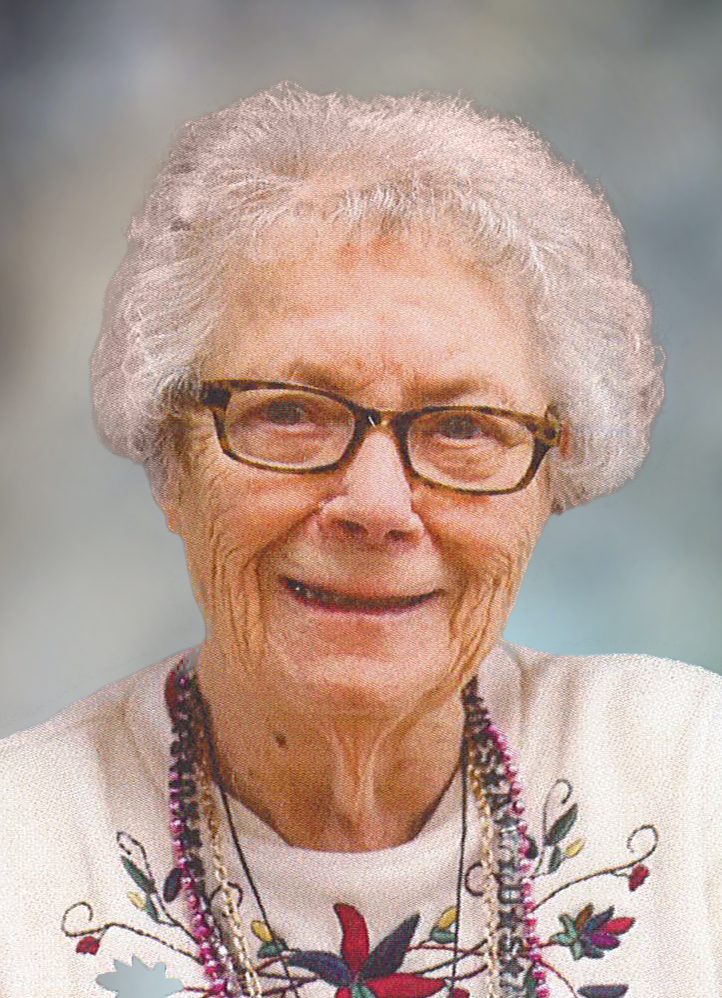 obituaries
Betty Steffen: 1934-2021
Betty Steffen age 87 of Menno, S.D., peacefully passed away Friday, Feb. 26, 2021 at the Oakview Terrace nursing home, Freeman, S.D. Betty was born Jan. 12, 1934 in Springfield, S.D. to Pete and Florence (Stark) Johnson. Betty married Kleo Steffen Aug. 2,1952. They had a dairy farm north of Olivet, S.D. Betty helped with the daily operations of the farm, gardened, painted the farm buildings and made beautiful quilts for herself and her family. Some even sold or were donated to charity. She taught flannelgraph Bible stories to children after school at the Open Door Cafe and was active in the United Methodist Church. She also worked as a Med-Aide in the Menno/Olivet Care Center for several years.
Kleo and Betty retired from the farm and opened a C-store in Olivet. When the store closed Betty returned to the Care Center as a cook until she was no longer physically able. On their retirement, they moved to an apartment in Menno, SD where Betty painted ceramics and colored over 100 adult coloring books which she continued in the nursing home.
Betty is survived by her husband, Kleo. Their 67-year union was blessed with two children, Robert Steffen of Lexington, Kent. and Crystal Steege of Sioux Falls, S.D.; Crystal's three children: Nichole Lund, N.C., Eric Stockman, Iowa and Zackery Steffen, South Dakota; Robert Steffen's daughter, Ashely Heath of Kentucky; and four great grandchildren.
A memorial praise and worship service will be at 7 p.m., Wednesday, March 3 at the United Methodist Church, Olivet, with Rev. Arlyn Coalter officiating. Burial of her cremated remains will take place at a later date at the Wittenburg Cemetery. Visitations will be one hour prior to the service at the church. The Aisenbrey-Opsahl-Kostel Memorial Chapel, Menno, is assisting with the service details. Due to COVID-19 concerns, friends and family are encouraged to participate through live streaming of Betty's services at: https://www.facebook.com/opsahlkostel/live. Those wishing to attend the visitation and service in person are encouraged to wear a mask and to practice social distancing guidelines. Online condolences may be made at: www.opsahl-kostelfuneralhome.com.
Memorials can be sent to United Methodist Church, 215 Olivet St., West, Olivet, SD 57052.