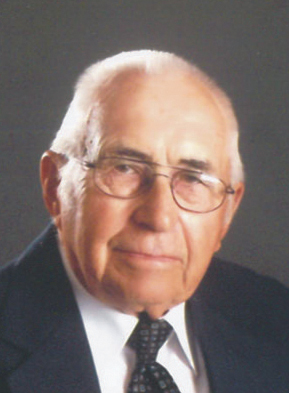 obituaries
Samuel E. Hofer: 1934-2021
Samuel E. Hofer, 87, of Salem, S.D., passed away March 4 at the Freeman hospital. A funeral service will be held on Tuesday, March 9 at 10 a.m. at the Zion Mennonite Church of Bridgewater, S.D. Visitation will be Monday at the church from 5 to 7 p.m. COVID-19 guidelines are encouraged at both opportunities to celebrate Sam's life.
Samuel E. Hofer was born on Jan. 15, 1934 to Joe K. and Elizabeth Hofer. He passed away March 4 at the Freeman hospital at the age of 87. He attended Dolton country school until the family purchased a farm north of Bridgewater, S.D. He graduated from Bridgewater High School in 1952.
He accepted Jesus as his personal Savior at a revival meeting. He was baptized May 27, 1951 at Hutterthal Mennonite Churcha north of Freeman, S.D.
He married Lois Glanzer on Aug. 28, 1955 at Pioneer Hall in Freeman. They worked at Lincoln General Hospital in Lincoln, Nebraska for two years in IW Service. When they returned from service they purchased a farm north of Bridgewater. God blessed their union with two children, Valerie and Cordell. This past year Sam and Lois observed their 65th wedding anniversary.
Sam enjoyed life on the farm and taking care of the livestock and watching the crops mature. He was an early riser and had a routine each morning to get himself prepared for another workday. In later years, he would drive his Polaris around and check out the countryside. He also checked the road conditions as he served on the Emery Township Board since the 70's. Dad wanted an early start to the day to see what his son Cordell was doing for that day and what he could do to help out. Dad enjoyed putting together Terry Redlin puzzles. Every evening after supper he would head to the basement and work on his puzzle. Some evenings Mom would play the organ and Dad enjoyed listening to the music while he worked away on that puzzle. He enjoyed music when the grandkids performed at church. In his last years he found interest in volleyball as the granddaughters participated in that. Everyday Dad and Mom would read the Bible passage for that day from The Daily Bread Devotional and prayed for the family. Golden View Colony was close by and Dad could speak German. He enjoyed his time talking German with them and established many friendships over the years.
He is survived by his wife, Lois. His surviving children are Valerie and Jeff Schaefer of Linton, N.D. and Cordell and Sheryl Hofer of Salem, S.D.; eight grandchildren: Tiffany (Brad) Buttke, Oakes, N.D.; Cody (Molly) Schaefer, Lennox, S.D.; Kendra (Adam) Evensvold, Palermo, N.D.; Karli Hofer, Sioux Falls, S.D.; Brandon and Vanessa Hofer, Dordt University, Sioux Center, Iowa and Brock and Sara Hofer at home; four great-grandchildren: Kenton and Shanna Buttke and Makenna and Ruby Evensvold. Also left to mourn are sisters-in-law: Mary M. Glanzer, Lucille Hofer and Donna Glanzer; brother-in-law Donald (Letha) Glanzer; and nephews and nieces.
Preceding him in death are his parents, Joe K. and Elizabeth Hofer; brothers and sisters-in-law Johnny J. and Martha Hofer; Joe K. and Lorraine Hofer; sister and brother-in-law Emma and Melvin L. Hofer.