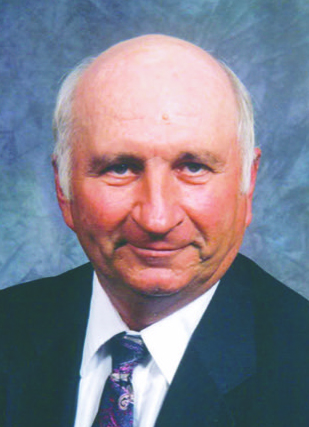 obituaries
Donald Glanzer: 1944-2021
Donald Wayne Glanzer was born to Jacob H. and Lavina (Wollman) Glanzer on Dec. 28, 1944, on a farm south of Bridgewater, S.D. He was the youngest of six children. He was welcomed into heaven on March 9, 2021, at Oakview Terrace in Freeman, S.D, at the age of 76.
Don accepted Jesus Christ as his personal Savior at a Child Evangelism Good News Club. Upon confession of his faith in Jesus Christ, he was baptized on Aug. 3, 1958, in the James River by Rev. J. J. Kleinsasser and was received as a member of the Salem Krimmer Mennonite Brethren Church of Bridge­water. Don enjoyed singing in the church choir and served in various capacities, which included the church board, trustee and usher. In the later years, Don and Letha enjoyed attending services at First Baptist Church in Emery, S.D.
Don graduated from Bridgewater High School in 1963. On June 26, 1966, he was united in marriage to Letha Lynette Hofer by Rev. Paul H. Glanzer. Don and Letha lived on the Glanzer family farm with Don's parents where they raised four children: Scott, Lisa, Lori and Matthew. They were married for over 54 years.
Don enjoyed life on the farm. He and his family worked together running the dairy operation, raising livestock, farming and operating Glanzer Welding & Manufacturing and Glanzer Trucking. He enjoyed grilling pork loin and making homemade sausage. This became a tradition that was passed down to his sons and grandsons. Don will be remembered for his humor, work ethic and generous heart. Everyone he met became his friend. Don's family was blessed to care for him through his years of living with dementia.
Grateful for having shared Don's life are his wife, Letha L. Glanzer; children: Scott (Rhonda) Glanzer, Bridgewater, Lisa (Tim) Nichols, Inman, Kan., Lori (Chris) Sperling, Canistota, S.D. and Matthew Glanzer, Bridgewater; grandchildren: Shawna Glanzer (friend Bret Pederson), Josh (Paige) Nichols, Shelby (Jacob) Cope, Julie Klamczynski, Amy (Michael) Brunk, Seth Sperling, Hunter Sperling (friend Jilianne Hofer), Alexis Sperling (friend Trevor Tigert), Frankie Ross (fiancé Lane Kessler), Kinzer Glanzer (friend Kortney Trutnau) and Jayke Glanzer (friend Stella Postma); great-grandchildren: Mackenzee, Taylor, Evan and Izzabell Klamczynski, Harrison, Madelyn and Olivia Brunk, and Hayzen Cope; sisters: Lois Hofer and Lucille Hofer; sisters-in-law: Mary Glanzer, Donna Glanzer, Bonita Hofer and Rhonda (David) Nielsen; and many nieces and nephews.
Don was welcomed in heaven by his parents, Jacob H. and Lavina Glanzer; brothers: Johnny Glanzer, Emanuel Glanzer and James Glanzer; parents-in-law, Amos and Rebecca Hofer; and brothers-in-law: Samuel E. Hofer and Michael D. Hofer.