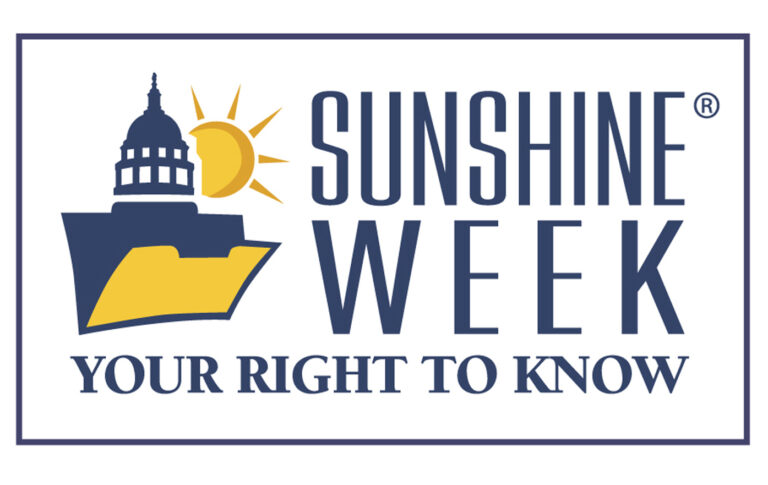 opinion
EDITORIAL: OUR BEACON OF LIGHT
Newspapers play different roles in the communities they serve, just by being newspapers.
They inform the public of what is going on, like the upcoming Schmeckfest Drive-Thru highlighted in this week's issue of The Courier.
They tell people's stories, like that of the Kerry and Lori Hofer family and the unexpected turn their trip to Europe took last March.
They provide a platform for businesses to share information about sales, special promotions, employees who have done important things and/or employment opportunities, like those you'll find on pages 10 and 11B.
They provide photographic documentation of how things looked at any given moment, be it at the end of a heart-wrenching basketball game like we saw last week or recent signs of spring — and a late-winter snow — that can be found on page 1B.
But one of the most important roles a newspaper plays is the accountability it holds over government and the value of transparency. This happens through the reporting of what takes place within our governing bodies like city councils and school boards, of course, but also through public notices that are required by law to run on our pages. These notices record the actions of our elected officials and, in doing so, establish a permanent record.
That effort is being celebrated through Sunshine Week, an annual observance of a newspaper's role and responsibility to shed light in places that might otherwise be dark. Sunshine Week was established in 2005 by the American Society of News Editors and is observed the third week of March in conjunction with James Madison's birthday on the 16th. Madison was a key figure in the writing and promotion the U.S. Constitution and Bill of Rights.
Newspapers big and small across the country know how important that role is. Sunshine Week offers a reminder to the larger public, as well, that we are here to be a beacon of light, and to protect their right to know what those who represent them are doing. That's as important now as it has ever been, and The Courier is this week renewing its commitment to that vital responsibility.
Jeremy Waltner | Editor & Publisher