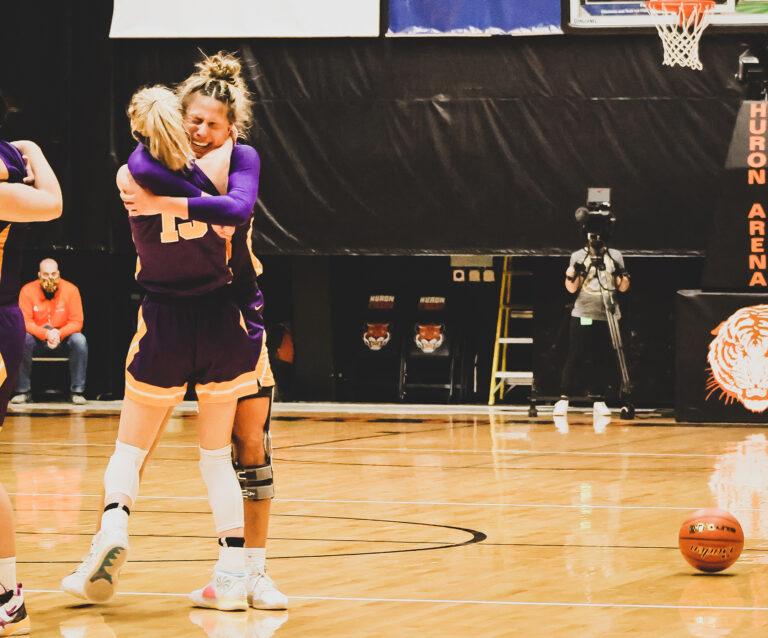 opinion
PUBLISHER'S COLUMN: 3 PONTS FOR THE WIN
I was looking forward to a Saturday at home when Ella asked me that morning if I would take her to Huron so she could watch the final session of the State B Girls Basketball Tournament. She had been there one day earlier thanks to an invitation from a friend and wanted to return for the last two games Saturday evening — No. 3 Corsica/Stickney vs. No. 5 Ethan for third and No. 1 Castlewood vs. No. 2 White River for the title.
I didn't want to go.
"Can't we just watch the games on TV?" I asked, hoping for a response that would satisfy both of us.
I didn't get it.
And so it was that Ella, two of her friends and I piled into my Altima just before 3 p.m. and headed north for the Huron Arena to take in the final two games of the 2020-21 girls basketball season.
Thank goodness we did.
Neither game was as close as I had hoped for and expected; Ethan outlasted Corsica/Stickney 59-48 in the opening act while White River ran away with a 57-37 upset win over previously undefeated Castlewood in the finale, the first state title for the Lady Tigers in program history. But the takeaway easily transcended the final scores.
Being immersed in the great atmosphere that the Huron Arena affords was in and of itself a thrill, but the best moments happened away from the action, when sportsmanship was on display at its best.
The first happened at halftime of the title game, when Corsica/Stickney senior Raven Barse was recognized with the prestigious Spirit of Su Award that honors a basketball player who exemplifies five outstanding traits: athletic ability, leadership, character, sportsmanship and GPA — the same shown by SuAnne Big Crow, a standout for Pine Ridge who in 1992 died in a car accident her senior year and for whom the award is named after. After Barse was honored with the traditional Star Quilt, players from White River left the team huddle to congratulate her with smiles, hugs and well-wishes that will never be known except by those who exchanged them.
The second happened at the end of the title game, when White River held the ball with a 20-point lead and with a minute to play. As Lady Tigers' senior star Caelyn Valandra-Prue dribbled out the shot clock near midcourt, Corsica-Stickney's fanbase — down 57-37 — rose to their feet in applause. They were no doubt celebrating their own, but also the team that would go on to win the title, knowing that they deserved it, because they were that good.
There are three reminders from our little excursion to Huron:
1. Say yes to your children more often than you say no.
2. Appreciate the moments that are being made, not by you, but by others around you.
3. Look for the good in others and celebrate and acknowledge that success.
It's three points for the win.