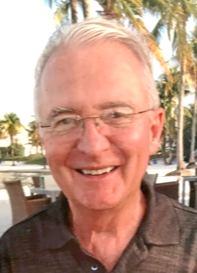 obituaries
Gary Gullickson: 1944-2021
On March 12, 2021 Gary Ole Gullickson, loving father, grandfather, brother, uncle and son passed away from complications of Parkinson's disease.
Gary was born on June 22, 1944 in Freeman, S.D. to Della (Graber) and Walter Gullickson. His childhood years were spent on the family farm, working alongside his parents. He attended Our Town School District #97, a one-room school in Turner County and was the only student in his grade for eight years. He often spoke of fond memories of life on the farm and the many fishing trips he took with family. 
Gary graduated from Freeman High School in 1963. He received his bachelor of science degree from Southern State College in Springfield, S.D. and his master's degree from the University of South Dakota, Vermillion, S.D. He was the director of admissions at Southern State College, Springfield and the University of South Dakota, Vermillion, for 22 years. Gary was highly respected by admissions professionals and school counselors who valued his leadership as President of the Dakota Association of School Counselors and Admissions Professionals and contributions to the South Dakota College Personnel Association. 
In 1988 he moved to Colorado, where he was the director of admissions at the University of Northern Colorado in Greeley for 18 years. He served as president of the Colorado Council on High School/College Relations. He was an active member of Rocky Mountain Association for College Admission Counseling, the National Association for College Admission Counseling, the Rocky Mountain Association of Collegiate Registrars and Admissions Officers, and the ACT Council. He was a highly respected state and admissions professional.
He was married to Karen Nelson from 1966 to 1992 and they lovingly raised three children: Sara, Lisa and Michael. Gary had an inventive and enthusiastic spirit, enjoying a range of interest and hobbies including building ham radios and electronic gadgets. He designed and constructed a charming log home in the woods outside Vermillion where he and family lived. 
Gary's interest in restoring and collecting historic cars spanned decades. A favorite activity was driving his yellow 1973 Volkswagen Beetle convertible. He was an avid antique collector, especially enjoying cuckoo clocks and radios. His expertise and joy of the hunt were magnified through years of friendship with his neighbors, with whom he shared an antique booth in Fort Collins, Colo. A highlight was appearing on the Antiques Roadshow, displaying his antique cat clock with moving eyes he acquired at a flea market in London. He loved raising heirloom tomatoes and tending to orchids. He looked forward to lunches with friends and a craft beer or glass of red wine. He was frugal, but generous. He was known for his kindness, friendliness, integrity, professionalism, work ethic and positive attitude. 
He is survived by his three children: Sara Kitchens (Joe), Lisa Thompson (Johnny) and Mike Gullickson; grandchildren: Brittany and Sydney Mathiot and Kevin Kitchens and Peyton Kitchens; sister Gayle (Randy) Preheim; as well many loved nieces, nephews and cousins.
Gary was preceded in death by his father, Walter; mother, Della; and grandparents, Olaus and Martha Gullickson and Jonathon P. L. and Fannie Graber.
No services are scheduled at this time. Memorial contributions may be made to the Parkinson Association of the Rockies in care of Adamson Life Celebration Home, 2000 W. 47th Ave., Greeley, CO  80634.
Friends may send condolences to the family at adamsoncares.com.