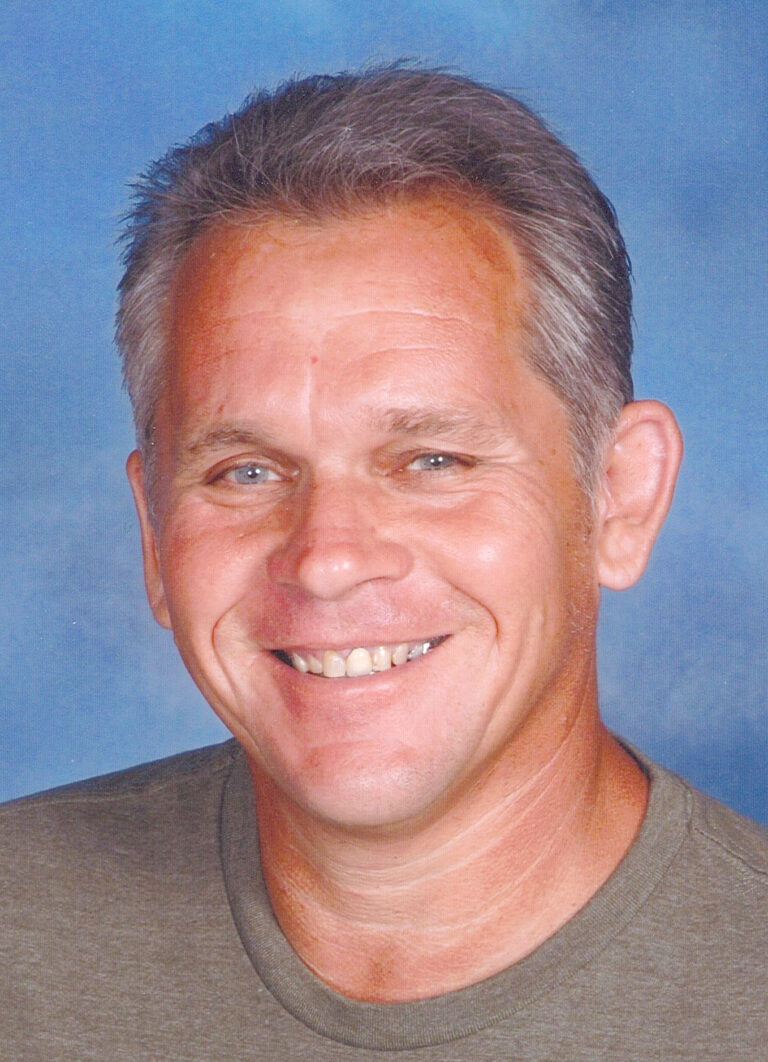 obituaries
Jim Woehl 1958-2021
Jimmy "Jim" Otto Woehl, age 62 of Menno, S.D., passed away peacefully at home on Monday, March 15, 2021 surrounded by family. Jim was diagnosed with a glioblastoma multiforme on May 22, 2020. After undergoing radiation and chemotherapy treatments, he was placed on home hospice care on Dec. 21, 2020.
A funeral service was held Saturday, March 20 at Peace Christian Reformed church, Menno, with Rev. Michael Hecht and Pastor Jack Gray officiating. Burial was in the Menno Cemetery, Online condolences may be made at www.opsahl-kostelfuneralhome.com.
Jim was born on Nov. 25, 1958 to Raymond and Marie (Schaeffer) Woehl at Avera Sacred Heart Hospital in Yankton, S.D. He was baptized at Bethany Evangelical Reformed Church in January of 1959. Jim was later confirmed at Salem Church in 1973 by Reverend Odenbach. He graduated from Menno High School in 1977 and attended Mitchell Area Vocational Technical School where he earned a degree in automotive mechanics in May of 1979. 
Jim married Monica Bittner on July 7, 1979 at Peace Christian Reformed Church in Menno. They were blessed with three children, Jason, Emily and Eric. On July 19, 2014, Jim was married to Christina McKee by Pastor Brinks at Peace Christian Reformed Church. 
His employment included working on the family farm, helping out at the Beer Garden during college, and Fair Manufacturing in Menno. He spent almost 19 years learning the craft of construction under the guidance of Gene Bender. He was very passionate about concrete and finish work and was well known throughout the community for his craftsmanship. It is difficult to look around the town of Menno and not lay eyes on something he has not touched — whether it be construction projects or people he's met. He also served as a custodial and maintenance worker at Menno Public School for over 20 years. 
Jim enjoyed spending time with his grandchildren whenever possible. He was always very active and played every sport he could during high school in addition to his love of tractor-pulling. His children recall fond memories of attending softball games throughout their childhood and cheering on the "homerun king." His family always loved his lively and competitive spirit, whether it be during bowling games or pinochle matches. His passion on the ball field led him to become encompassed in his faith. Those who knew Jim well, remember him as one of the most patient and gracious people they have ever met, and his love of the Lord overflowed to everyone he knew. Jim was always involved with the church, serving as deacon, elder and Sunday school teacher. 
Jim was preceded in death by his parents, Raymond and Marie Woehl and mother-in-law, Mary Cowell. He is survived by his wife, Christina Woehl; children, Jason (DanaLea) Woehl of Vincennes, Ind., Emily (Brandt) Baldry of Alexandria, Minn. and Eric (Joy) Woehl of Menno; stepdaughter, Sophie McKee of Yankton, S.D.; siblings: Randy (Phyllis) Woehl of Menno, Johnny (Lori) Woehl, and Jean (Doug) Zobel of Freeman, S.D.; grandchildren: Isaac, Nora, Jacob and Ava Baldry, Isaiah, Bella, Logan, Lydia, and expected baby Woehl, and Seth Kacy, Brynn and Mack Woehl; father-in-law, Robert Cowell; sister-in-law, Julie Fairchild; and brother-in-law, James (Rachelle) Cowell. 
A scholarship for Menno High School students will be created to celebrate Jim's life. Memorials may be directed to the Jim Woehl Memorial Scholarship Fund, care of Menno Public School, attention: Business Manager, at 410 S 5th St, Menno, SD 57045.