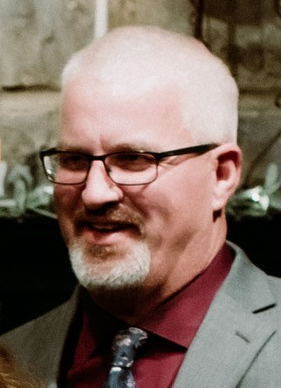 obituaries
Rob Globke: 1970-2021
Robert "Rob" Lee Globke passed away in his home on March 14, 2021 surrounded by his loving family at the age of 50 after a courageous battle with cancer. A celebration of life was held Thursday, March 18 at Emmanuel Presbyterian Church at Marion, S.D.
Rob was born on Dec. 1, 1970 in Platte, S.D. to Ron and Sharon Globke where they lived until 1976. The family moved to Parkston, S.D., where Rob attended grade school through the seventh grade. In 1984 the family moved to Marion. He graduated from Marion High School in 1989 and attended Mitchell Technical Institute earning his powerline/construction degree. Rob was also an active member of the Army National Guard 153rd Engineering Battalion based out of Parkston from 1987 to 1997. In 1993 Rob began his electrical career in Parkston after obtaining his contractor status. For the last 13 years, Rob served as the Electrical Construction Supervisor for South Dakota Housing Governor's House Project. 
Rob Globke built his life around three things: his faith, his family and the Chicago Bears. 
Rob has always been actively involved in his church and always made his faith a priority. He was baptized during infancy but decided to reaffirm his relationship with the Lord and was rebaptized in 2020. 
Faith gave Rob the courage to embark on a new professional path. He found his niche working for South Dakota Housing. His strengths of leading, teaching and guiding allowed Rob the opportunity to share his passion for hard work with students. Rob's classroom was a construction zone; his students were inmates; the project was using technical skills to wire Governor's Houses. Additionally, Rob taught apprentice electricians through IEC, (Independent Electrical Contractors). His students may have been labeled as "unteachable" by others, but Rob never lost faith. He helped dozens of individuals find their career and way of life through his education. 
At 16, Rob started dating the only woman he would ever love. Rob married his high school sweetheart Coleen Albrecht on Aug. 3, 1991. He opened his heart and became a dad to his son, Cole and daughter, Michalee. Rob was never without a project. If he wasn't getting the camper ready for state fair, prepping the show animals for Cole or Michalee's next 4-H events, there was always one of Coleen's "so I have this idea" right around the corner. Rob proudly transitioned from his role as dad to grandpa with the addition of Kiara Lynn three years ago. She proved to him and to all of us that Rob did have the ability to be further wrapped around the finger of yet another woman in his life. He will be known for his sense of humor, sarcasm and unbelievable work ethic.
Grateful for having shared his life are his wife, Coleen; their two children, Cole and Michalee; and his granddaughter, Kiara, as well as a host of other extended family and friends.
We were blessed to learn many valuable lessons from Rob including a quote from his personal hero, Walter Payton. "Tomorrow is promised to no one." He will be welcomed into the arms of the Lord wearing blue and orange flashing the number 34. 
Please consider a donation to the Pancreatic Cancer Foundation or All About U Adoptions, Inc. to honor Rob's memory.