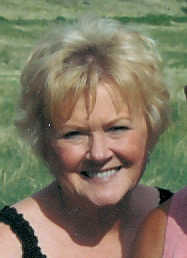 obituaries
Darla Tieszen: 1948-2021
Darla Faye Tieszen, 72, of Marion, S.D., passed away on Friday, April 2, 2021 at Sanford USD Medical Center in Sioux Falls, S.D., after a five-month battle with pneumonia. A funeral service was held Wednesday, April 7 at the First Church of God in Marion, with burial in the church cemetery.
Darla Faye Tieszen was born on Nov. 23, 1948 to Wert and Bernice (Buseman) Wieman. She went to country school by Lake Vermillion and graduated from Canistota High School in 1967. On July 7, 1967 she was united in marriage to her high school sweetheart, Burdette Tieszen. To this union four children were born.  
Burdette and Darla settled on a farm to start their life together and raise their children. They milked cows and had lots of other livestock that the family enjoyed so much. Tieszen Farms developed after Jamie joined Dad in the farming operation. Mom was so proud of her husband and children and loved the country life. 
Mom worked various jobs as a waitress, a saleswoman with a lake resort and finally found her passion working for New York Life where she built her business in Parker for over 20-plus years.  
Mom was one of the most selfless, giving, compassionate and caring people you would ever meet. She would have done anything for her family and friends to make sure they were happy. Mom loved life, loved God and was very true to her faith. She loved sewing, flowers and plants, mowing, crafting and had so many hobbies.  
Our family was so close and joined at the table many times whether it was a holiday or just a Saturday. If Mom had her way, we would have been together every weekend.  
Mom's pride and joy were her grandchildren. Her love for them was so very strong and she was always there for them when they needed her.  
Grateful for having shared her life are her husband, Burdette; her children: Tami (Roger) Wilkes, Jamie (Jenny) Tieszen and Kelli Brooks; her grandchildren: Bailey, Jack, Jordan (Katie), Austin (Courtney) and Dylan; her great grandchildren: Millie, Noah and Letty; two brothers, Loren Wieman and Marlo (Julaine) Wieman; and so many close family members and dear friends that she loved so much. 
She was preceded in death by her parents; an infant daughter, Lori Lynn; a brother, Duane and his wife Shirley; and her mother and father-in-law, Bertha and Willie R. Tieszen.