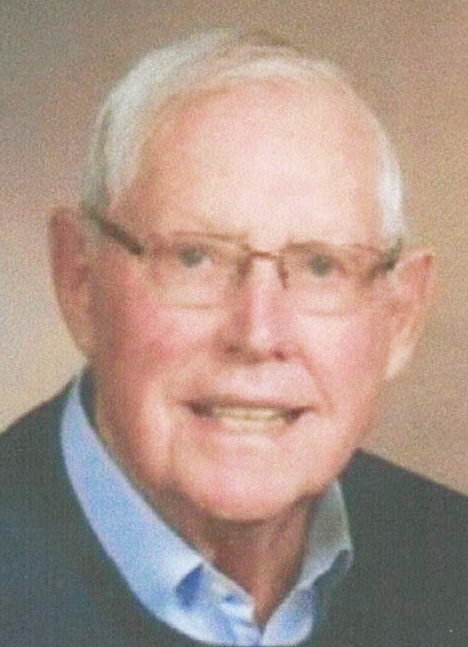 obituaries
Duane Wrage: 1927-2021
Duane Wrage, 94, of Sioux Falls, S.D. and formerly of Canistota, S.D., passed away on April 23 at Sanford Hospice Cottage. Visitation was scheduled for Wednesday, April 28 from 5 to 7 p.m. at Asbury United Methodist Church at 2425 S Western Ave, Sioux Falls, with the family present. A  service will be Thursday, April 29 at 10 a.m. at the Calvary Reformed Church in Monroe, S.D.
Duane John Wrage was born at Monroe on March 5, 1927.  He moved to the farm by Canistota where he lived until November 2001 when he moved to Sioux Falls.  He attended country school, then high school in Monroe and Canistota.  Upon graduation he served in the Army Air Force returning to farming by Canistota.  He married Dorothy Peterson in 1952 and had three children – Steven, Tracy and Jayne.  He was a lifetime member of Calvary Reformed Church in Monroe, serving as deacon, Sunday school superintendent, head usher and on various committees.
He was active in 4-H as a youth, and later as a leader.  He served on the county school board and Canistota Public School Board.  He was a member of the American Legion serving as chaplain.  He was named outstanding young farmer by the Sioux Falls Junior Chamber of Commerce in 1959.
Duane devoted his life to conservation.  He spent 39 years on the McCook County Conservation District holding various offices.  He was on the state conservation board for eight years.  He instituted a county clean tree contest later adopted by all counties in South Dakota.  Duane was honored in 1996 as a member of South Dakota Association of Conservation District's Endowment Fund President's Club.
In his retirement Duane enjoyed playing golf as a member of Par-Mar Country Club. He loved spending time with his family, woodworking, hunting, meeting new people, volunteering at his church and the Sertoma Butterfly House as well as planting trees and growing many flowers — especially gladiolas — which he and Dorothy shared generously.  He was also well-known for his candy turtles which he loved to make and give away.
He is survived by his beloved wife of nearly 69 years, Dorothy; his children: Steve (Cathy) Wrage (Richardson, Texas), Tracy (Lee) Johnson (Sioux Falls), and Jayne (Monte) Anderson (Sioux Falls); grandchildren: Abby, Jenna, Alex, Drew, Regan and Emily; and eight great-grandchildren.
In lieu of flowers, you are invited to make donations to Calvary Reformed Church in Monroe or to the Sertoma Butterfly House in Sioux Falls.